Neighbors (Short 1920)
#neighbors1920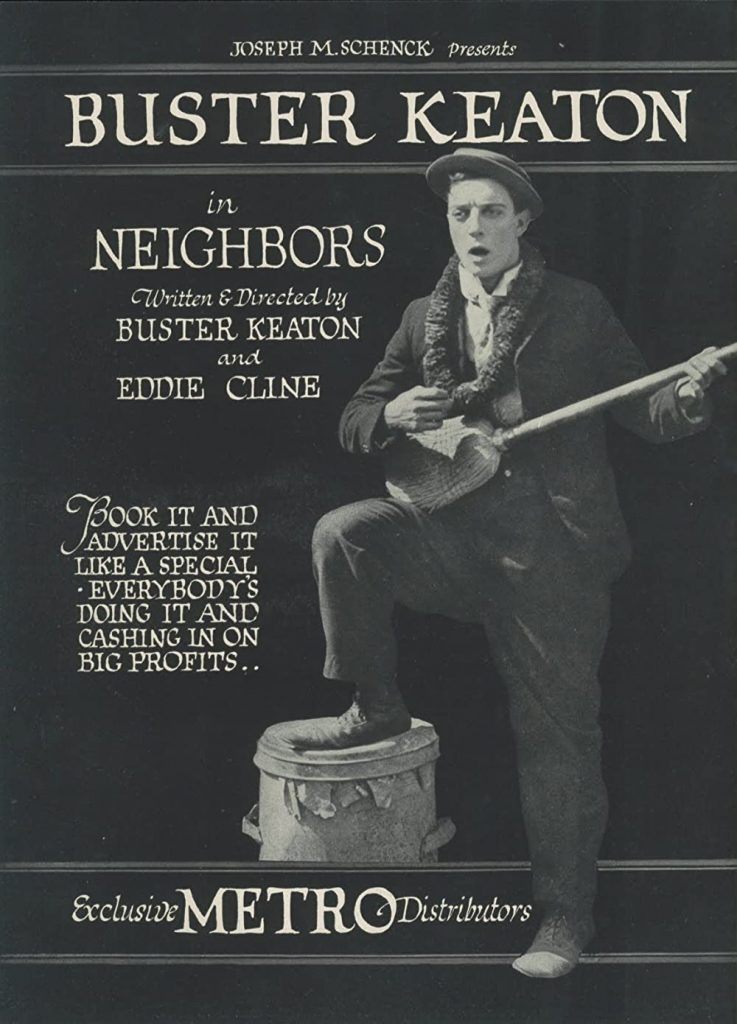 Neighbors
1920 · 18min · Black and White · None · English
His Latest Gigglelogue of Clean, Wholesome Joy (Print Ad-Spokane Daily Chronicle, ((Spokane, Wash.)) 7 March 1921)
A young couple who live next to each other in tenement apartments do everything they can to be together despite of their feuding families.
IMDb rating - 7.6/10 from 4K users
Genres - Short · Comedy · Romance
Director - Edward F. Cline · Buster Keaton
Writer - Buster Keaton · Edward F. Cline
Stars - Buster Keaton · Edward F. Cline(uncredited) · Jack Duffy(uncredited)
Story line - The Romeo and Juliet story played out in a tenement neighborhood with Buster and Virginia's families hating each other over the fence separating their buildings. —Ed Stephan <stephan@cc.wwu.edu>
Release date - December 22, 1920 (United States)
Countries of origin - United States
Also known as - Backyard
Production company - Joseph M. Schenck Productions
Sorry, there was no activity found. Please try a different filter.