Most (Short 2003)
#most2003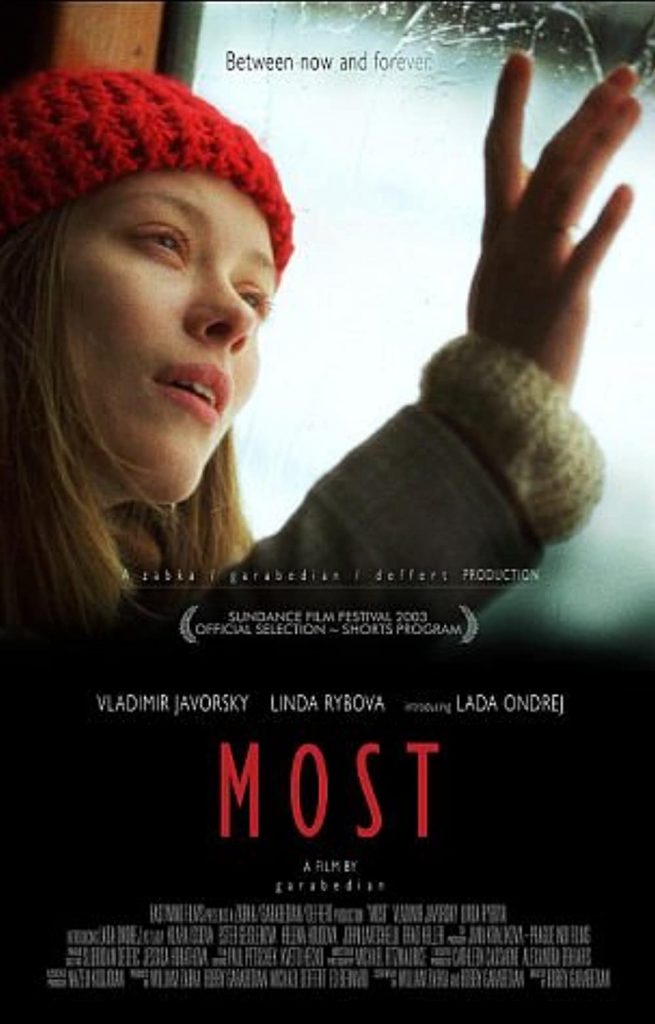 Most
2003 · 29min · Color · English · Czech
A poetic and powerful story of a father forced to choose between love and duty.
IMDb rating - 7.9/10 from 1.7K users
Genres - Short · Drama
Director - Bobby Garabedian
Writer - Bobby Garabedian · William Zabka
Stars - Vladimír Javorský · Linda Rybová · Ladislav Ondrej
Story line - Most is the story of a single father who takes his eight year-old son to work with him at the railroad drawbridge where he is the bridge tender. A day before, the boy meets a woman boarding a train, a drug abuser. At the bridge, the father goes into the engine room, and tells his son to stay at the edge of the nearby lake. A ship comes, and the bridge is lifted. Though it is supposed to arrive an hour later, the train happens to arrive. The son sees this, and tries to warn his father, who is not able to see this. Just as the oncoming train approaches, his son falls into the drawbridge gear works while attempting to lower the bridge, leaving the father with a horrific choice. The father then lowers the bridge, the gears crushing the boy. The people in the train are completely oblivious to the fact a boy died trying to save them, other than the drug addict woman, who happened to look out her train window. The movie ends, with the man wandering a new city, and meets the woman, no longer a drug addict, holding a small baby. Other relevant narratives run in parallel, namely one of the female drug-addict, and they all meet at the climax of this tumultuous film. —Wikipedia
Release date - January 25, 2003 (United States)
Countries of origin - United States · Czech Republic
Also known as - The Bridge
Filming locations - Prague, Czech Republic
Production company - Eastwind Films · Prague Indies Productions
Sorry, there was no activity found. Please try a different filter.