Mississippi Hare (Short 1949)
#mississippihare1949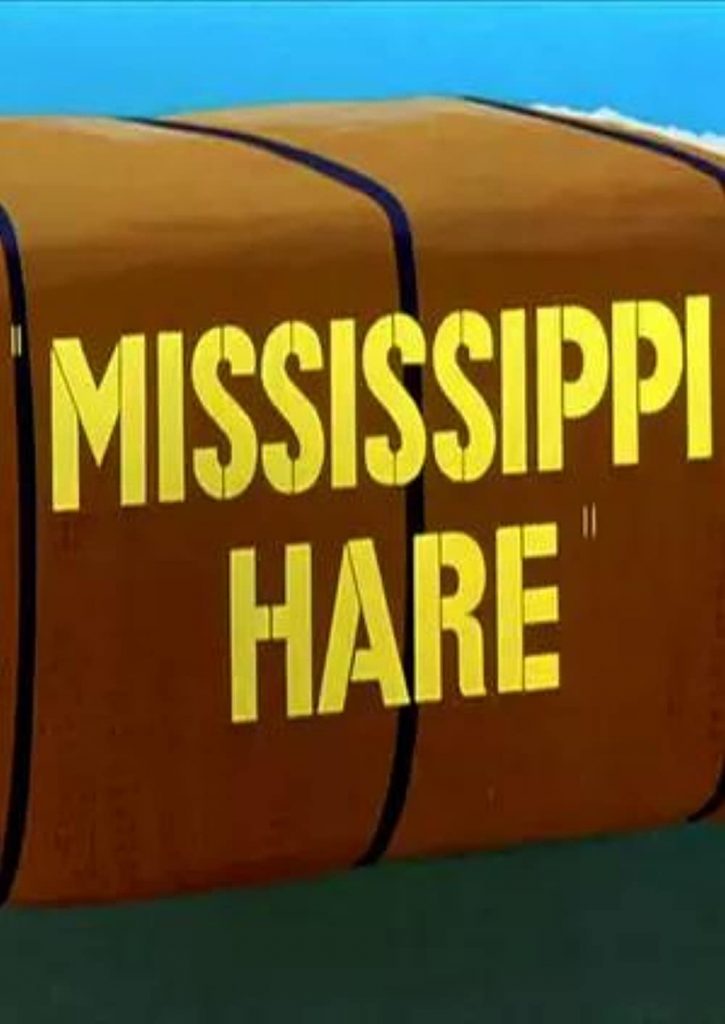 Mississippi Hare
1949 · Approved · 8min · English
Cotton pickers mistake Bugs' tail for a ball of cotton and toss him in with the rest of the haul. On the riverboat Bugs takes on the gambler Colonel Shuffle.
IMDb rating - 7.6/10 from 706 users
Genres - Family · Animation · Short · Comedy
Director - Chuck Jones
Writer - Michael Maltese(story)
Story line - Bugs accidentally stows away on a riverboat. After evading the ticket taker, he takes on gambler Colonel Shuffle. Bugs easily takes all his money, by out-cheating him at poker (he beats Shuffles 5 aces with 6). Shuffle challenges him to a duel, which of course Bugs thwarts. He treats Shuffle to a cigar, and after the inevitable explosion and blackface, does a quick dance to Camptown Races and escorts Shuffle into the Mississippi. Bugs sends Shuffle into the river again with a fake staging of Uncle Tom's Cabinet. Shuffle is dispatched once more up the ship's smokestack. Finally, Bugs in drag enlists the help of another Southern gentleman. —Jon Reeves <jreeves@imdb.com>
Release date - February 26, 1949 (United States)
Countries of origin - United States
Also known as - Заяц на Миссисипи
Production company - Warner Bros.
Sorry, there was no activity found. Please try a different filter.