Mindscape (Short 1976)
#mindscape1976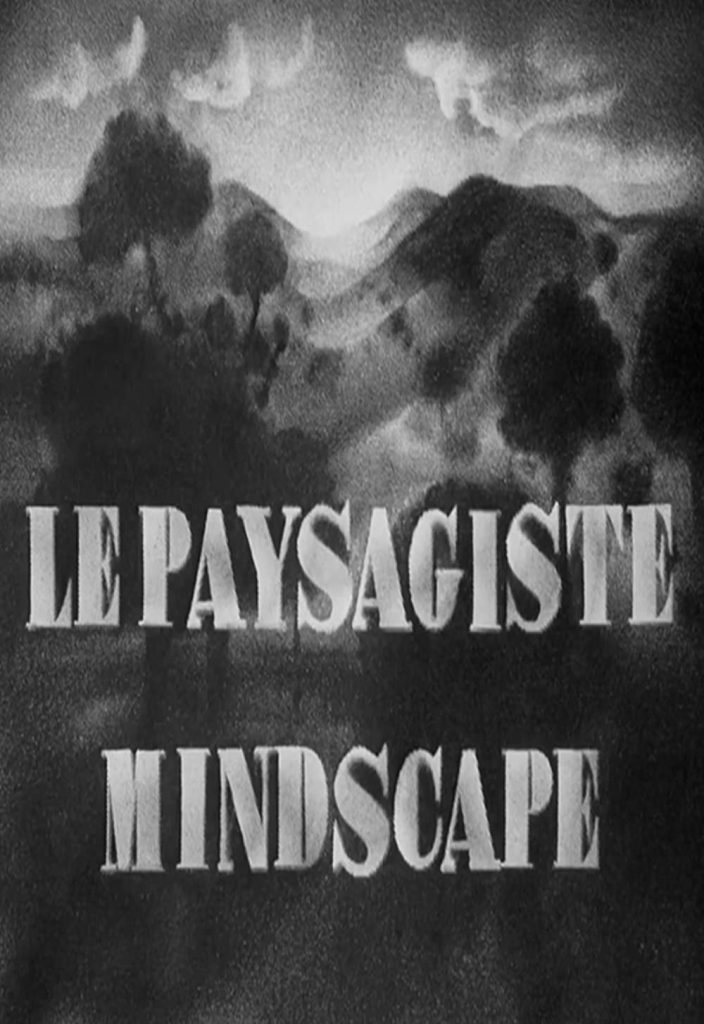 Mindscape
1976 · 8min · Black and White · None
An artist creates a painting of the landscape he sees, then finds he can literally climb into the picture to see the fantastic world inside.
IMDb rating - 7.5/10 from 761 users
Genres - Animation · Short · Fantasy
Director - Jacques Drouin(a film by)
Writer - Jacques Drouin(a film by)
Story line - Painstakingly, through the use of the rare pinscreen animation, the meticulous director Jacques Drouin engraves his avant-garde visions in this stunningly beautiful and almost surreal experimental short film. Little by little, we witness a solitary artist who paints a lush and enchanting scenery, immerse himself in his symbolic creation, as the mystical landscape's ceaseless transformation ultimately enfolds him. —Nick Riganas
Release date - August 1976 (Canada)
Countries of origin - Canada
Official site - www.onf.ca
Also known as - The Landscape Painter
Production company - National Film Board of Canada (NFB)
Sorry, there was no activity found. Please try a different filter.