Long-Haired Hare (Short 1949)
#longhairedhare1949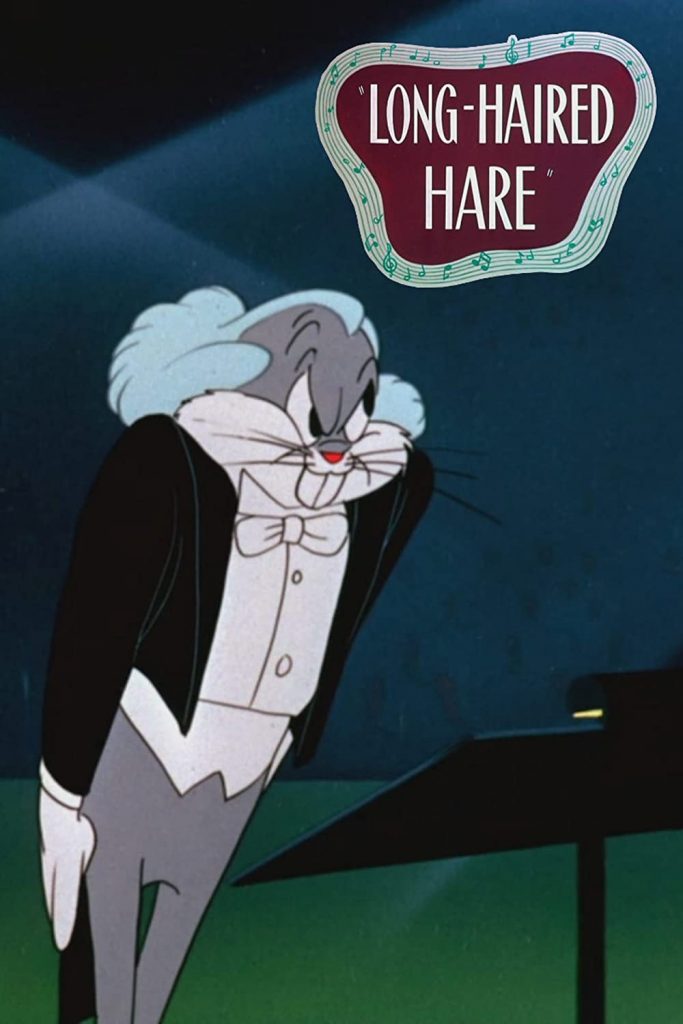 Long-Haired Hare
1949 · Approved · 8min · English
Bugs Bunny retaliates against the pompous opera star who does him violence.
IMDb rating - 8.1/10 from 2.6K users
Genres - Animation · Short · Action · Comedy · Family · Music
Director - Chuck Jones
Writer - Michael Maltese(story)
Story line - Opera star Giovanni is trying to rehearse but Bugs is singing another tune while playing his banjo, then his harp, then his tuba. Jones destroys the instruments over Bugs' head, and, of course, "this means war." Revenge takes place when Bugs, as white-maned "Leopold", conducts Jones' Hollywood Bowl concert. —Ed Stephan <stephan@cc.wwu.edu>
Release date - June 25, 1949 (United States)
Countries of origin - United States
Also known as - Conejo de pelo largo
Production company - Warner Bros.
Sorry, there was no activity found. Please try a different filter.