Lonesome Ghosts (Short 1937)
#lonesomeghosts1937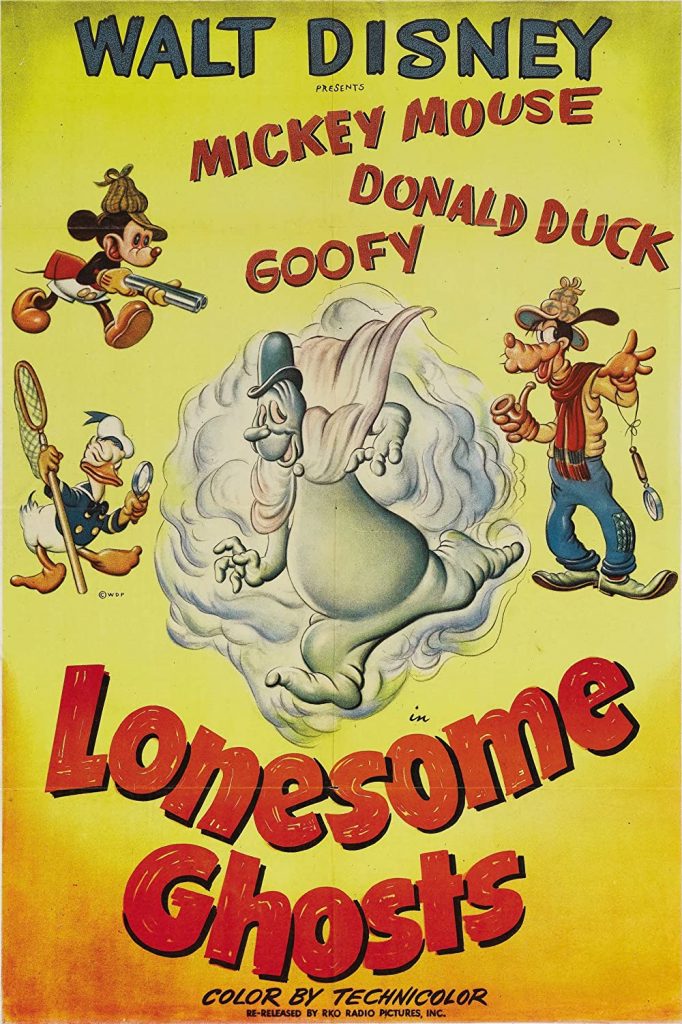 Lonesome Ghosts
1937 · Approved · 9min · Color · English
Mickey Mouse, Donald Duck and Goofy run a ghost exterminating agency.
Mickey, Donald and Goofy run the "Ajax Ghost Exterminators" agency. They receive a call from lonely and bored ghosts to come to their house where they are scared silly by the hilarious haunts and taunts of these spirited pranksters.
IMDb rating - 7.7/10 from 2.5K users
Genres - Animation · Short · Comedy · Family
Director - Burt Gillett(uncredited)
Writer - Dick Friel(story)
Stars - Billy Bletcher(voice) · Pinto Colvig(voice) · Walt Disney(voice)
Story line - Four bored ghosts find a newspaper ad for Mickey, Donald, and Goofy's Ghost Hunting service, and they decide it would be fun to give them a try, but the results are not just funny... —Stephan Eichenberg <eichenbe@fak-cbg.tu-muenchen.de> and csl
Release date - December 24, 1937 (United States)
Countries of origin - United States
Official site - www.disneyplus.com
Also known as - Kalle Anka jagar spöken
Production company - Walt Disney Productions
Sorry, there was no activity found. Please try a different filter.