Logorama (Short 2009)
#logorama2009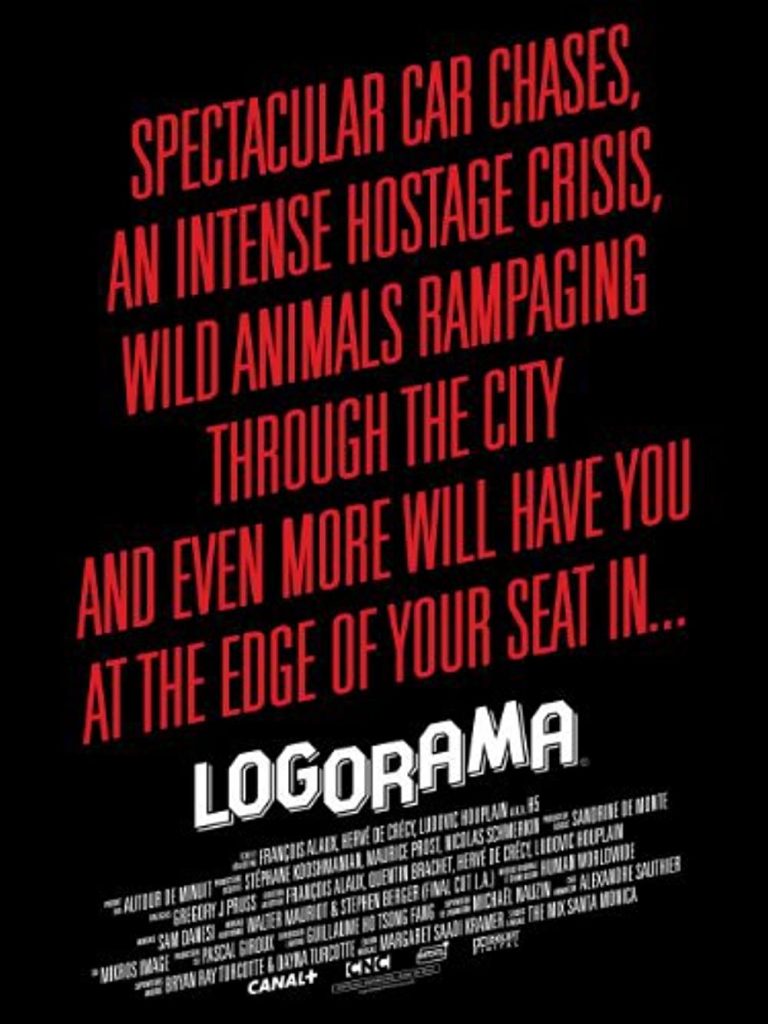 Logorama
2009 · R · 16min · Color · English
Spectacular car chases, an intense hostage crisis, wild animals rampaging through the city, and even more, will have you at the edge of your seat in... LOGORAMA!
Police chase an armed criminal in a version of Los Angeles comprised entirely of corporate logos.
IMDb rating - 7.5/10 from 5.9K users
Genres - Animation · Short · Action · Comedy · Crime
Director - François Alaux · Hervé de Crécy · Ludovic Houplain
Stars - Bob Stephenson(voice) · Sherman Augustus(voice) · Aja Evans(voice)
Story line - Somewhere in a vibrant and colourful interpretation of sunny Los Angeles where corporate logos and mascots simply rule, a sexy Esso Girl waitress takes her cigarette break, while at the same time, a murderous, gun-totting Ronald McDonald runs amok on the busy highways. As the clear signs of a vehement seismic activity foretell an ominous future, will the Michelin Man police officers stop the unhinged psychopath before he blows the whole town to smithereens? —Nick Riganas
Release date - May 14, 2010 (United States)
Countries of origin - France
Official site - www.logorama-themovie.com
Also known as - Логорама
Production company - Autour de Minuit Productions · Canal+ · Little Minx Films
Sorry, there was no activity found. Please try a different filter.