La Jetée (Short 1962)
#lajete1962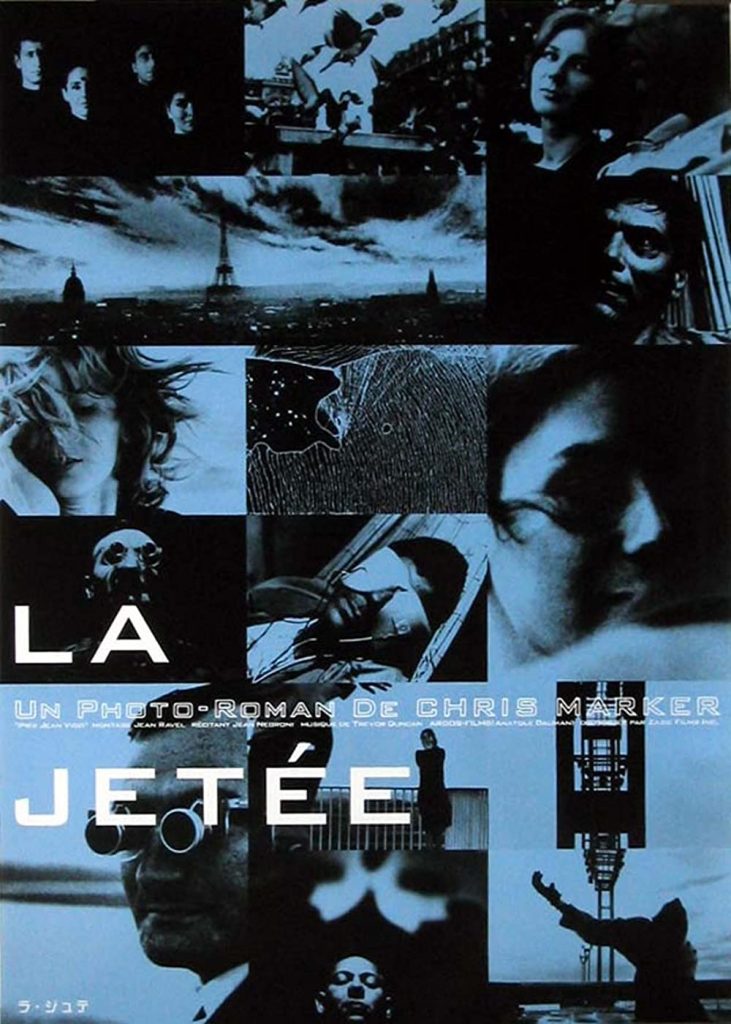 La Jetée
1962 · Not Rated · 28min · Black and White · French · German
The story of a man forced to explore his memories in the wake of World War III's devastation, told through still images.
IMDb rating - 8.3/10 from 32K users
Genres - Short · Drama · Romance
Director - Chris Marker
Writer - Chris Marker(uncredited)
Stars - Étienne Becker · Jean Négroni(voice) · Hélène Chatelain
Story line - Time travel, still images, past, present and future and the aftermath of World War III. The tale of a man, a slave, sent back and forth, in and out of time, to find a solution to the world's fate, to replenish its decreasing stocks of food, medicine and energies, and in doing so, resulting in a perpetual memory of a lone female, life, death and past events that are recreated on an airport jetty. —Cinema_Fan
Release date - February 16, 1962 (France)
Countries of origin - France
Also known as - The Pier
Filming locations - Galerie De Paléontologie Et D'Anatomie Comparée Du Muséum National D'Histoire Naturelle - 2 Rue Buffon, Paris 5, Paris, France
Production company - Argos Films · Radio-Télévision Française (RTF)
Sorry, there was no activity found. Please try a different filter.