Kung Fury (Short 2015)
#kungfury2015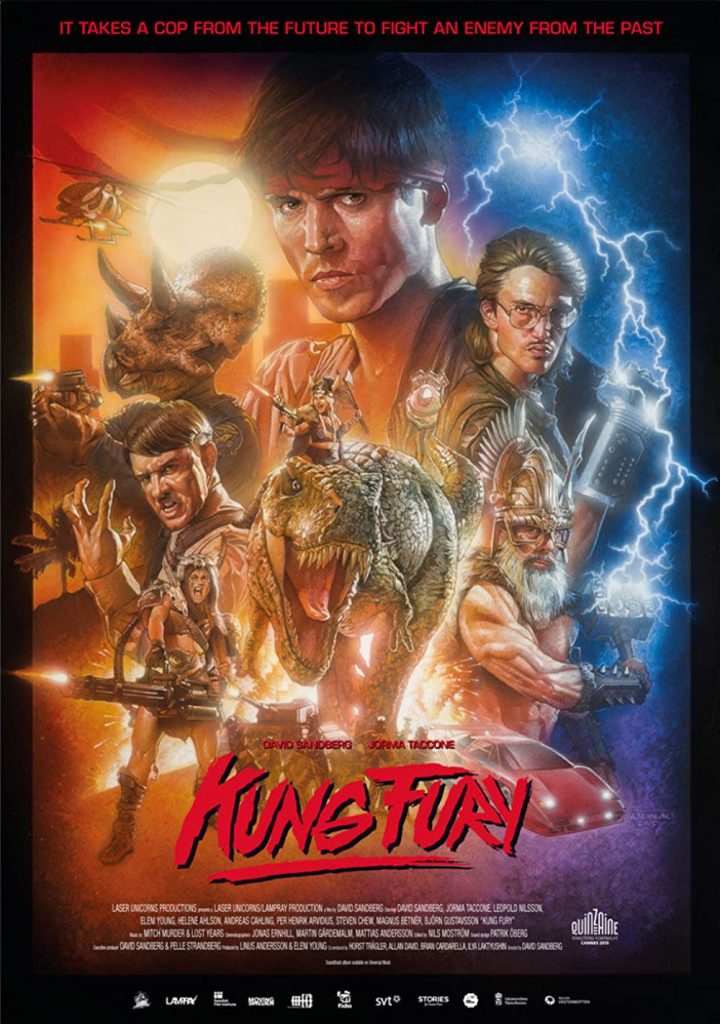 Kung Fury
2015 · Not Rated · 31min · Color · English · Swedish · German
It takes a cop from the future to fight an enemy from the past.
In 1985, Kung Fury, the toughest martial artist cop in Miami, goes back in time to kill the worst criminal of all time - Kung Führer, a.k.a. Adolf Hitler.
IMDb rating - 8.0/10 from 58K users
Genres - Short · Action · Comedy
Director - David Sandberg
Writer - David Sandberg
Stars - David Sandberg · Jorma Taccone · Steven Chew
Story line - During an unfortunate series of events a friend of Kung Fury is assassinated by the most dangerous kung fu master criminal of all time; Adolf Hitler, a.k.a Kung Führer. Kung Fury decides to travel back in time, to Nazi Germany, in order to kill Hitler and end the Nazi empire once and for all. —David Sandberg (from kickstarter)
Release date - May 28, 2015 (Sweden)
Countries of origin - Sweden
Official site - www.kungfury.com
Also known as - Kung Fyuri
Production company - Laser Unicorns · Lampray · Algoryx Simulation
Sorry, there was no activity found. Please try a different filter.