Knight-Mare Hare (Short 1955)
#knightmarehare1955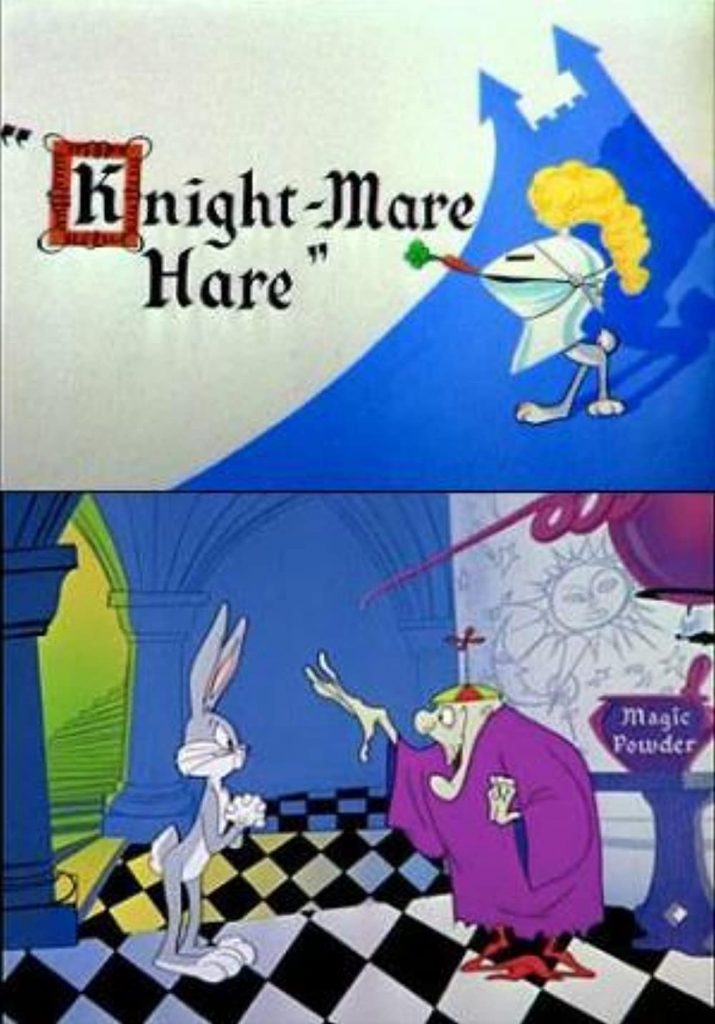 Knight-Mare Hare
1955 · 7min · English
An apple falls on Bugs' head, transporting him back to King Arthur's England.
IMDb rating - 7.5/10 from 740 users
Genres - Family · Animation · Short · Comedy
Director - Chuck Jones
Writer - Tedd Pierce(story)
Story line - When an apple falls on Bugs' head, he's knocked into medieval times and immediately meets (and aggravates) The Black Knight. He also meets Merlin the Magician who transforms Bugs into different animals. At the end, Bugs isn't sure it was a dream. —Anonymous
Release date - October 1, 1955 (United States)
Countries of origin - United States
Also known as - Bugs Bunny: 'hattu Dachschaden?
Production company - Warner Bros.
Sorry, there was no activity found. Please try a different filter.