Kit for Cat (Short 1948)
#kitforcat1948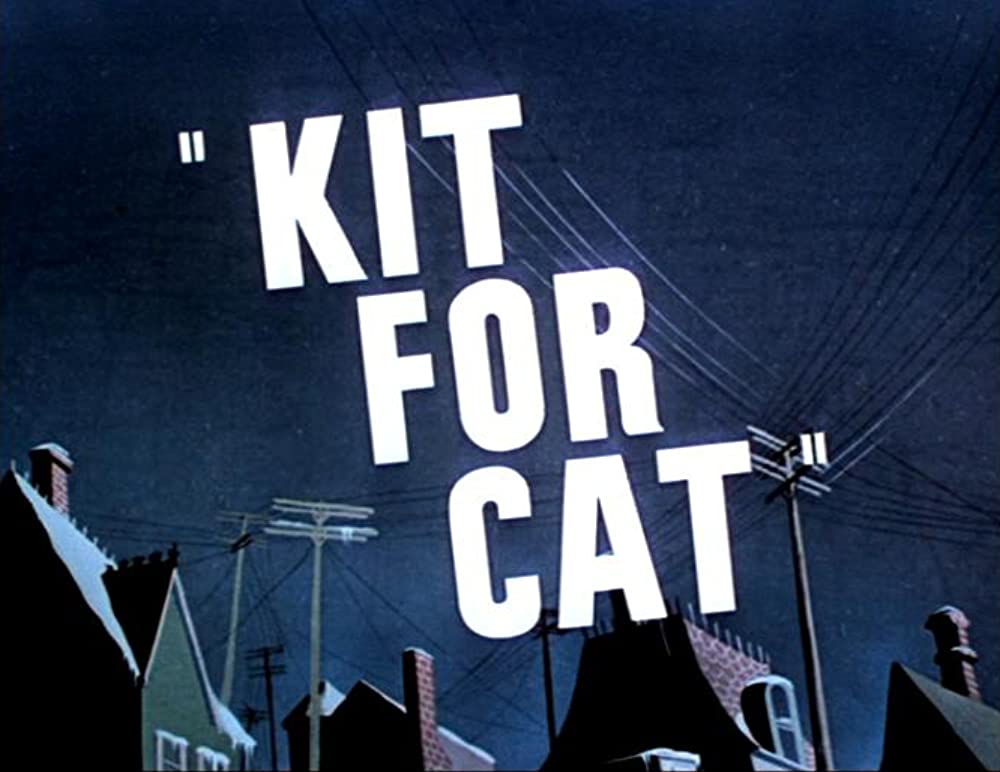 Kit for Cat
1948 · Approved · 7min · English
Elmer Fudd takes in two cats during a cold night, but can only keep one. Both cats want to be chosen, so the battle is on.
IMDb rating - 7.5/10 from 735 users
Genres - Family · Animation · Short · Comedy
Director - Friz Freleng
Writer - Michael Maltese(story) · Tedd Pierce(story)
Story line - Elmer Fudd takes in Sylvester Cat and an orange kitten during a cold winter night. He'd like to adopt them both but can only keep one. He decides to go to bed and make up his mind in the morning. Sylvester and the kitten both want to be the one who is adopted. So, each tries to "frame" the other for misdeeds in hopes of swaying Elmer's decision in their favor. The noise escalates to the point that all three- Sylvester, the kitten, and Elmer too- are evicted and must scrounge for food in trash cans. —Kevin McCorry <mmccorry@nb.sympatico.ca>
Release date - November 6, 1948 (United States)
Countries of origin - United States
Also known as - Китти-Кэт
Production company - Warner Bros.
Sorry, there was no activity found. Please try a different filter.