Just Ducky (Short 1953)
#justducky1953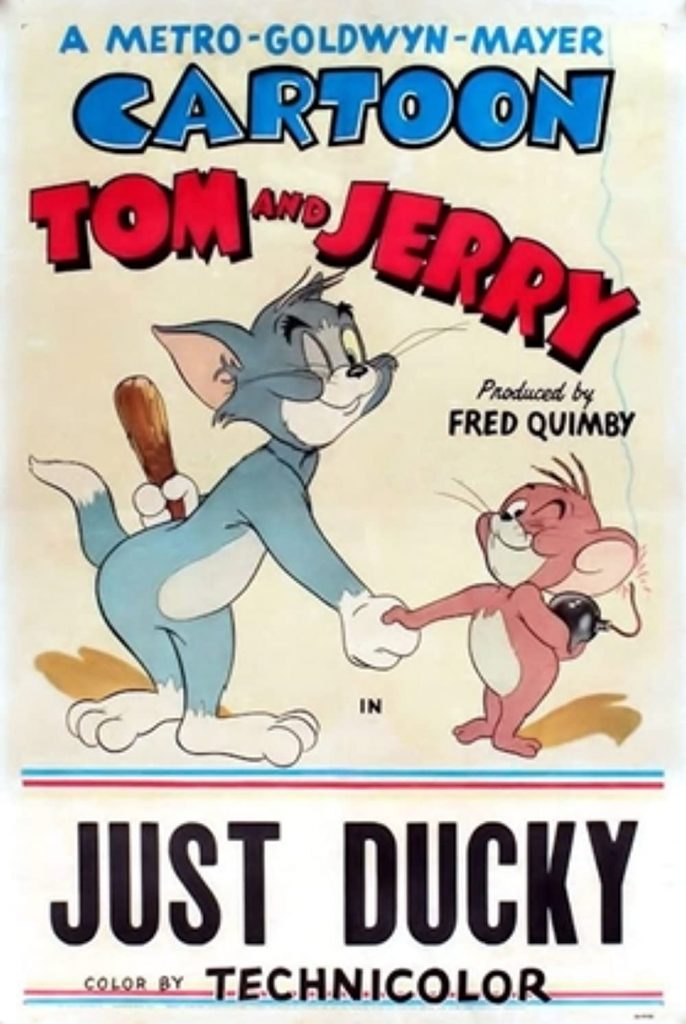 Just Ducky
1953 · Approved · 7min · English
Jerry Mouse befriends a newly hatched duck who can't swim and ends up protecting him against his feline nemesis, Tom.
IMDb rating - 7.6/10 from 833 users
Genres - Animation · Short · Comedy · Family
Director - Joseph Barbera · William Hanna
Story line - A female duck with six eggs watches five of them hatch, but the sixth is late to hatch - it hatches while Mama and her new ducklings swim in the lake. The sixth duckling can't swim, so he goes to Jerry, who helps him learn to swim. Tom has devious plans - catch the duckling and cook him so he can have something to eat. —Brian Henke <Cincy43235@aol.com>
Release date - September 5, 1953 (United States)
Countries of origin - United States
Also known as - Tom steht das Wasser bis zum Hals
Production company - Loew's · MGM Cartoon Studio · Quimby-Hanna/Barbera
Sorry, there was no activity found. Please try a different filter.