I'm Here Too (Short 2017)
#ix27mheretoo2017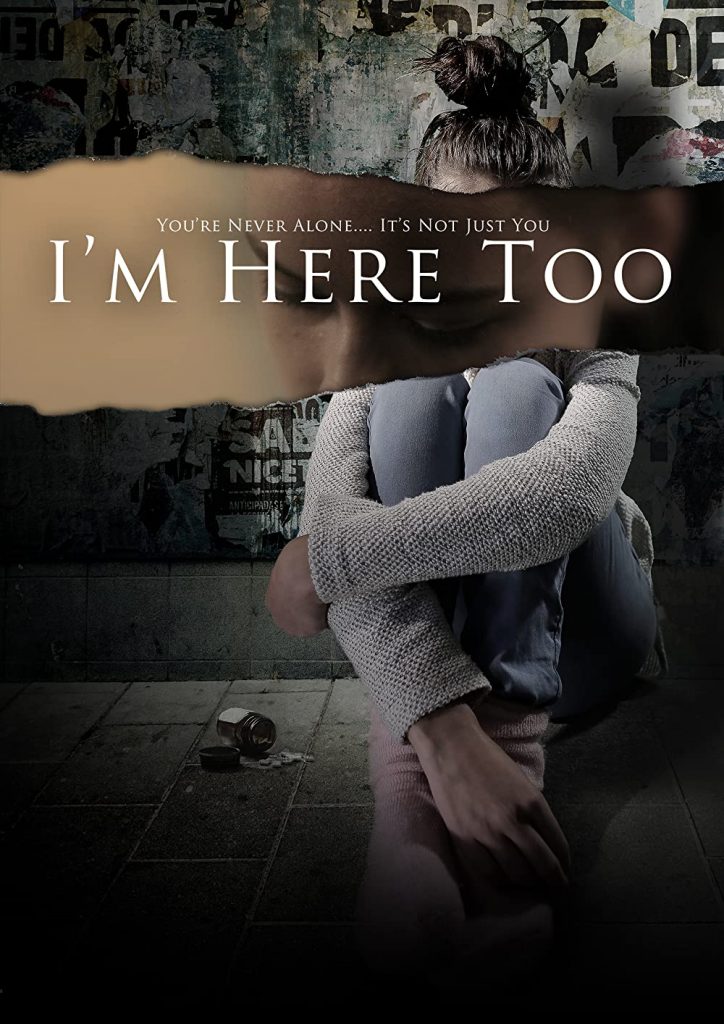 I'm Here Too
2017 · 15min · Color · English
You're Never Alone... It's Not Just You... Cause I'm Here Too
A teenager's seemingly perfect life comes crashing down around her, as she suffers with depression in silence. Now, under extreme exertion, she must find the answer to the ultimate question - Is her life worth living?
IMDb rating - 8.2/10 from 780 users
Genres - Short · Drama
Director - Brendan Byrne · Marissa Kaye
Writer - Brendan Byrne · Kayla Byrne(collaborating writer)
Stars - Brendan Byrne · Carol Elsden · Natalia Cricri
Story line - Teenager Claire Prescott (Carol Elsden), has the perfect life: a family who cherishes her, a boyfriend who adores her and friends who admire her. She even has the social admiration with over 2,000 followers on Instagram - so why does she suffer from depression? I'm Here Too tells the touching story through the eyes of Claire, as she narrates her thoughts and emotions, whilst struggling to uncover the answer to the ultimate question - Is my life worth living? As the emotional journey unfolds, Claire's narrative explains an intricate and emotional topic in an intelligible way, as she endures the trials and tribulations of her severe depression, but by the time she finally realises she doesn't have to suffer in silence, it may be too late. —Brendan Byrne
Release date - November 9, 2017 (Australia)
Countries of origin - Australia
Official site - www.facebook.com · vimeo.com
Production company - Shadow Wolves Productions · Becker Entertainment · Infinite Mind Entertainment
Sorry, there was no activity found. Please try a different filter.