I'm Here (Short 2010)
#ix27mhere2010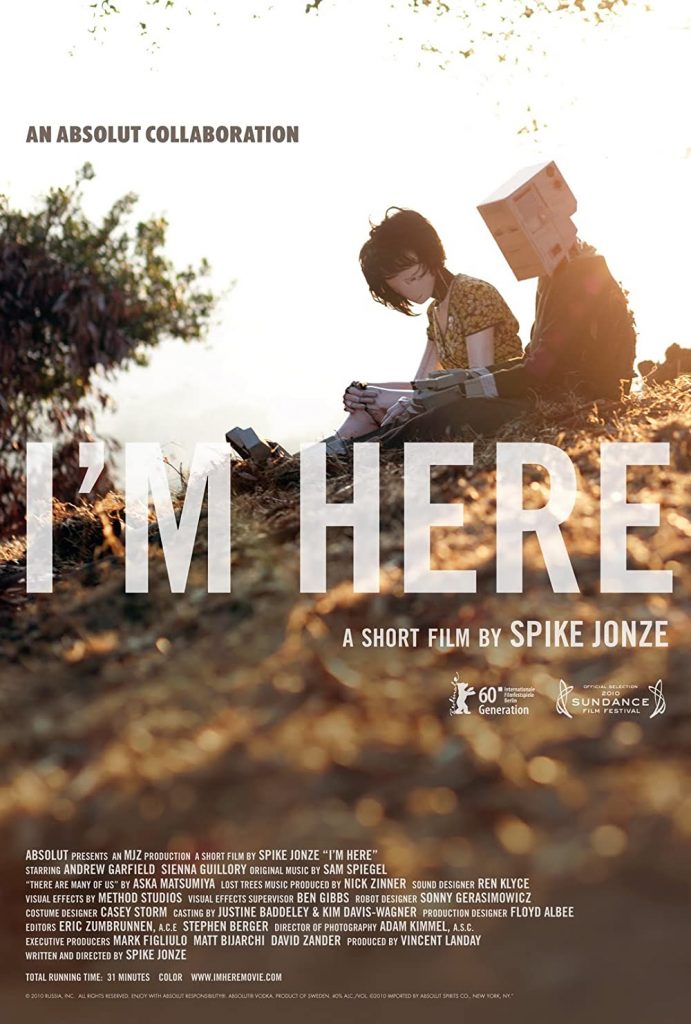 I'm Here
2010 · 31min · Color · English
Ordinary is no place to be.
A young man faces the abrupt loss of his friend.
IMDb rating - 7.8/10 from 7.6K users
Genres - Short · Drama · Romance
Director - Spike Jonze
Writer - Spike Jonze
Stars - Andrew Garfield · Sienna Guillory · Annie Hardy
Story line - A library assistant plods through an ordinary life in LA until a chance meeting opens his eyes to a the power of creativity and ultimately, love. When this new life and love begin to fall apart, he discovers he has a lot to give. This short film proves that ordinary is no place to be. —n/a
Release date - January 21, 2010 (United States)
Countries of origin - United States
Also known as - Я здесь
Filming locations - Arlington, Texas, USA
Production company - Absolut Vodka
Sorry, there was no activity found. Please try a different filter.