In the Country of Unlearned Lessons (Short 1969)
#inthecountryofunlearnedlessons1969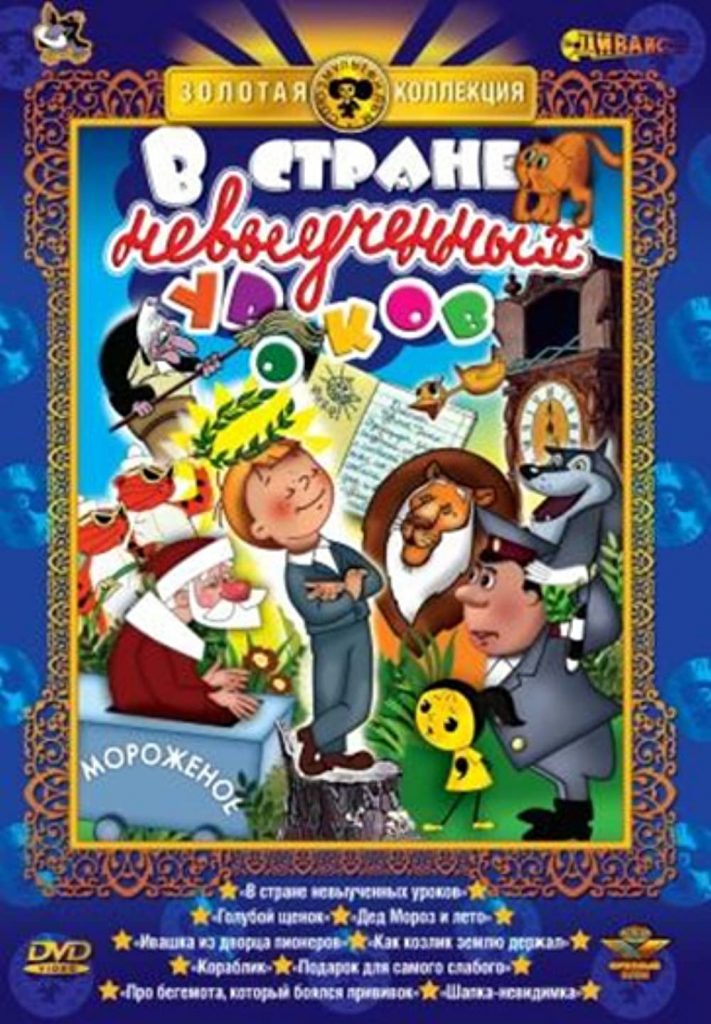 In the Country of Unlearned Lessons
1969 · 19min · Color · Russian
Loser Vitya didn't want to do homework and was punished. Eats shoots and leaves.
IMDb rating - 7.8/10 from 505 users
Genres - Animation · Short · Family
Director - Yuriy Prytkov
Writer - Liya Geraskina
Stars - Mariya Vinogradova(voice) · Nikolay Litvinov(voice) · Leonid Kharitonov(voice)
Story line - Lazy and loser Viktor Perestukin does not want to learn, all he wants is adventure. Once his wish comes true - his own school textbooks send Perestukin to the Country of unlearned lessons, but put a condition: if he does not cope with the difficulties and dangers that await him on the way, he will remain in this Country forever. —Peter-Patrick76 (peter-patrick@mail.com)
Countries of origin - Soviet Union
Also known as - В стране невыученных уроков
Production company - Soyuzmultfilm
Sorry, there was no activity found. Please try a different filter.