In God We Trust (Short 2000)
#ingodwetrust2000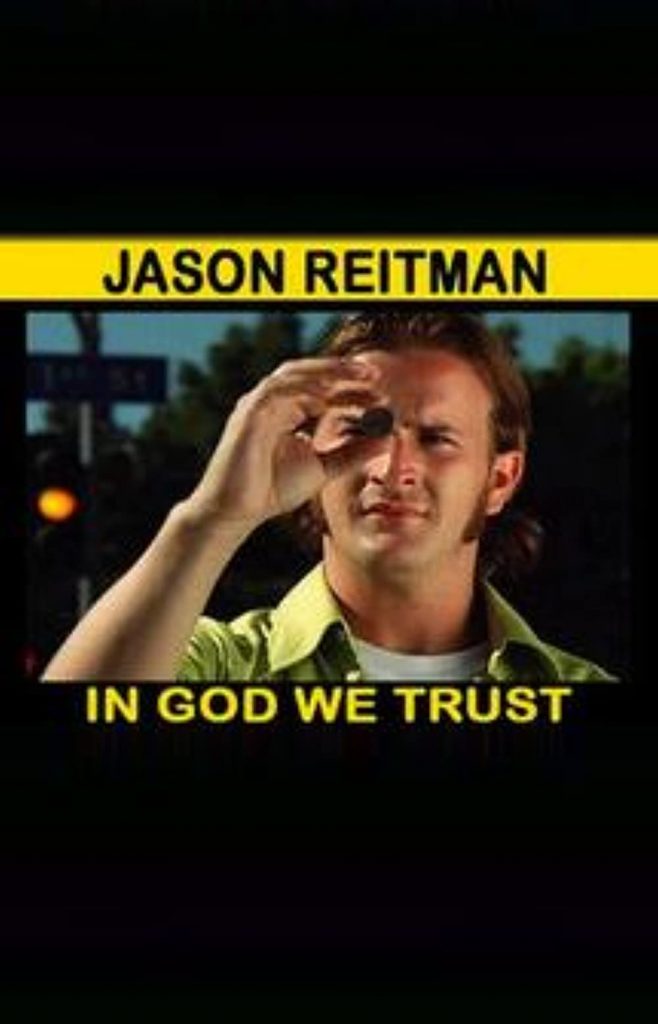 In God We Trust
2000 · 17min · English
A speeding truck sends Robert into purgatory, with the probability of a warm climate. He escapes to Earth and tries to fix things before purgatory catches up with him.
IMDb rating - 7.9/10 from 703 users
Genres - Comedy · Short
Director - Jason Reitman
Writer - Jason Reitman
Stars - Richard Speight Jr. · Jeff Witzke · Shelley Berman
Story line - While standing in the middle of the street contemplating the motto on a quarter, Robert is killed by an on-coming SUV. In the waiting room of the afterlife, a punctilious clerk, Gil, pulls up Robert's record on the computer and tells the young man that he's damned. Lots of little bad things have added up, and his score is negative. Robert bolts back to earth, with Gil and his colleagues in hot pursuit. Robert visits his girlfriend, drinks a smoothie with his dad, foils a robbery, and dances. His positive points are accumulating as Gil (and death) close in. Is it up or down for our Bobby? Little things can mean a lot. —<jhailey@hotmail.com>
Release date - January 27, 2000 (United States)
Countries of origin - United States
Also known as - Богу мы доверяем
Filming locations - Hollywood, Los Angeles, California, USA
Production company - Watch Out for the Bears Productions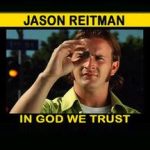 Sorry, there was no activity found. Please try a different filter.