In a Heartbeat (Short 2017)
#inaheartbeat2017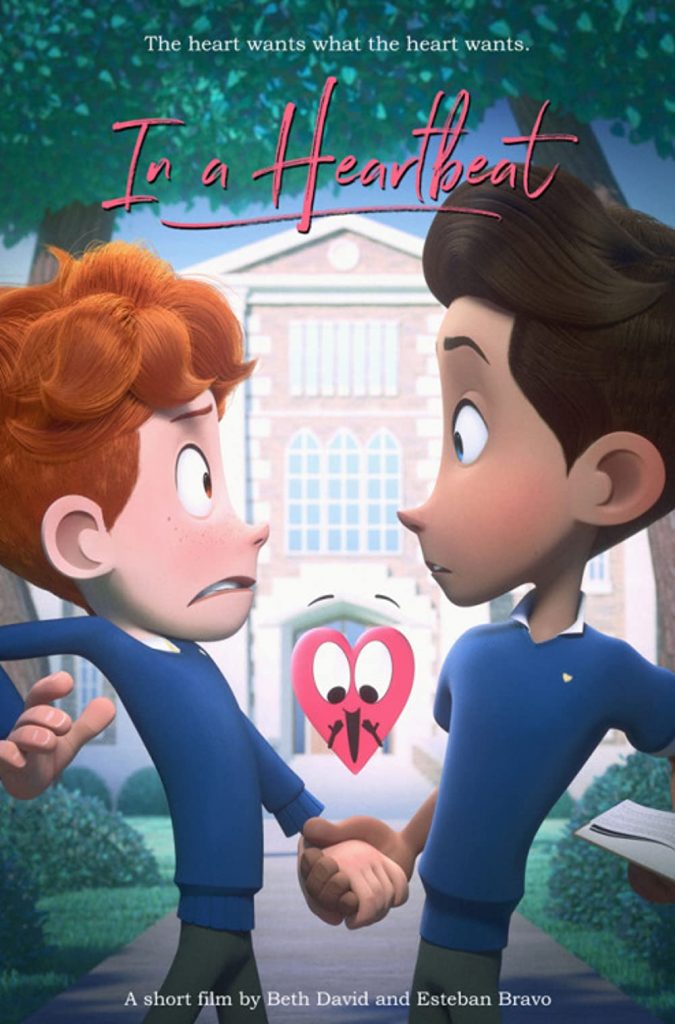 In a Heartbeat
2017 · 4min · Color · None
A boy has a crush on another boy and he is too shy to confess, but his heart is not so reticent.
IMDb rating - 7.6/10 from 3.7K users
Genres - Animation · Short · Comedy · Family · Romance
Director - Esteban Bravo · Beth David
Writer - Esteban Bravo · Beth David
Story line - A shy, middle school boy who struggles coming to terms with being gay, Sherwin, and the most popular boy in school, Jonathan. When their paths cross one day, Sherwin's heart pop's out of his chest to chase after the boy of his dreams. Now, Sherwin must chase after his own heart before it reveals his feelings towards Jonathan, and humiliating him in front of the entire school. —broccolicrowe
Release date - July 31, 2017 (United States)
Countries of origin - United States
Official site - www.facebook.com · inaheartbeat-film.tumblr.com
Also known as - En un latido
Production company - DreamWorks · Imagine Entertainment · Ringling College of Art and Design
Sorry, there was no activity found. Please try a different filter.