I Love to Singa (Short 1936)
#ilovetosinga1936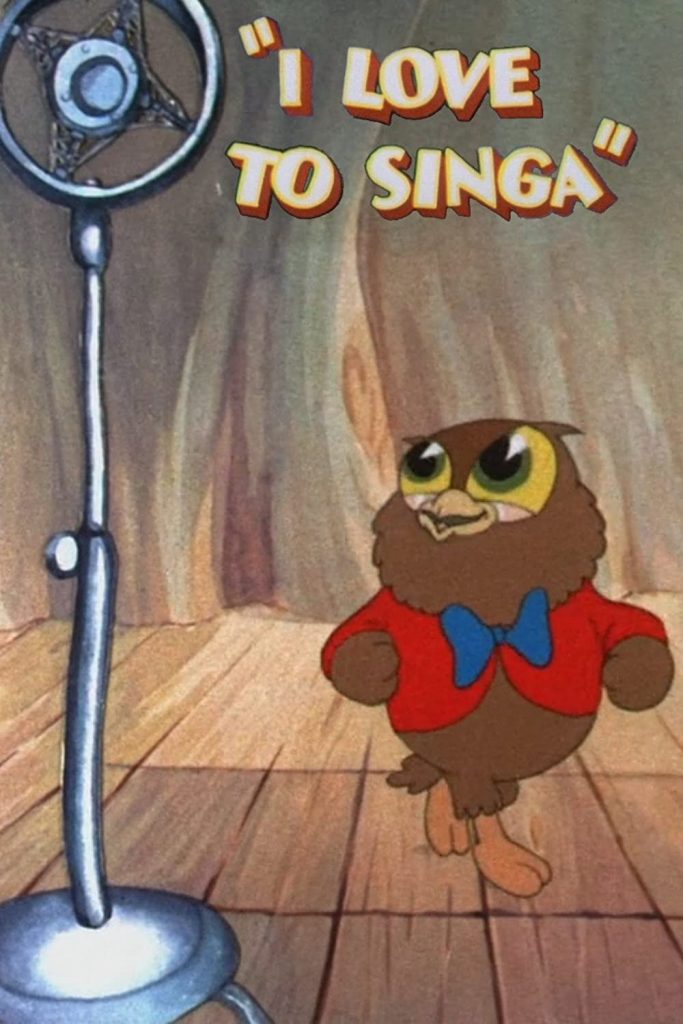 I Love to Singa
1936 · Approved · 8min · English
A spoof of Al Jolson's "The Jazz Singer", a strict piano teaching owl is cursed with a son who "loves to singa", but only jazz.
IMDb rating - 7.7/10 from 1.9K users
Genres - Animation · Short · Comedy · Family · Music · Musical
Director - Tex Avery
Writer - Tex Avery(story) · Rich Hogan(story) · Cal Howard(story)
Stars - Tedd Pierce(voice) · Billy Bletcher(voice) · Tommy Bond(voice)
Story line - A very stern owl who teaches 'voice, piano & violin, but no jazz!' becomes a father of four. Very soon, three of his boys turn out to be musical talents in the classical repertoire. However, the fourth isn't into classical music but into jazz. When he keeps singing jazz songs, the father decides that enough is too much and turns him into the street, much to the distress of the mother. While joyously walking and singing through the forest, the young son stumbles across a radio audition day and decides to try his luck. —Marco van Hoof <k_luifje7@hotmail.com>
Release date - July 18, 1936 (United States)
Countries of origin - United States
Also known as - Me encanta cantar
Production company - Leon Schlesinger Studios
Sorry, there was no activity found. Please try a different filter.