Hockey Homicide (Short 1945)
#hockeyhomicide1945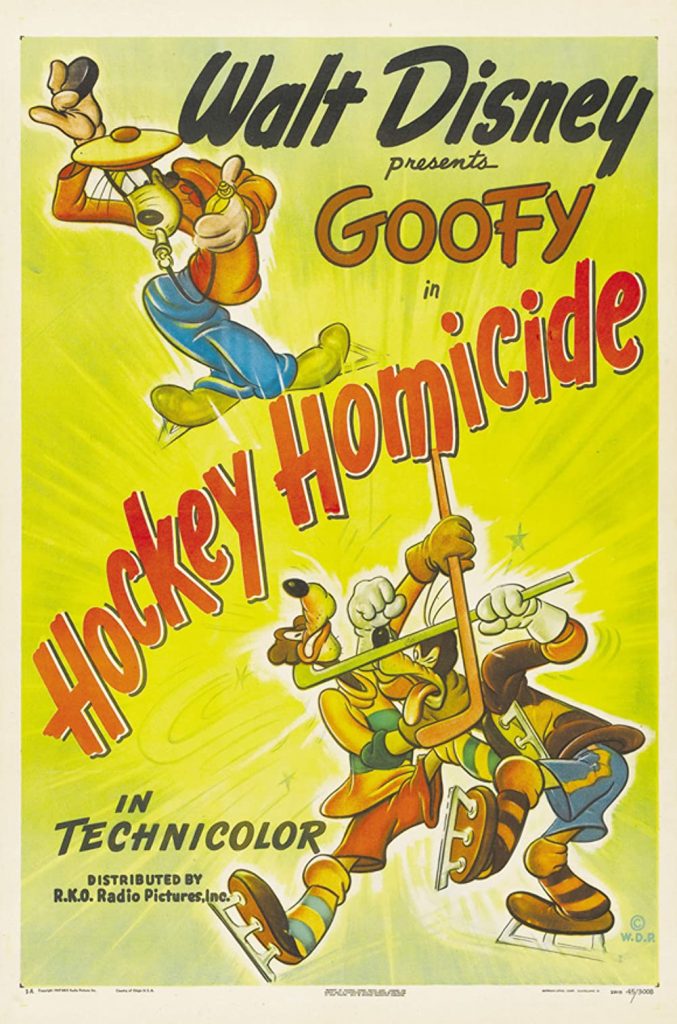 Hockey Homicide
1945 · Approved · 8min · English
Two hockey teams of Goofies play a game that quickly degenerates into a riot.
IMDb rating - 7.5/10 from 653 users
Genres - Animation · Short · Comedy · Family · Sport
Director - Jack Kinney · Ben Sharpsteen(earlier cartoon clips)
Writer - Bill Berg(story) · Dick Kinney(story)
Story line - A crowd gathers at the skating rink to watch the big championship hockey game of the Pelicans versus the Aardvarks. Although referee "Clean Game" Kinney does his best to supervise, the hockey game really gets out of hand eventually. Two star players, Bertino and Ferguson, are so anxious, they never get let out of the penalty box, referee Kinney is never able to drop the puck without being physically hurt somehow, and the spectators themselves are so worked into the game, they take out their aggression on the ice while the players relax in the bleachers. —Matt Yorston <george.y@ns.sympatico.ca>
Release date - September 21, 1945 (United States)
Countries of origin - United States
Also known as - Jan Långben på hal is
Production company - Walt Disney Productions
Sorry, there was no activity found. Please try a different filter.