Heavenly Puss (Short 1949)
#heavenlypuss1949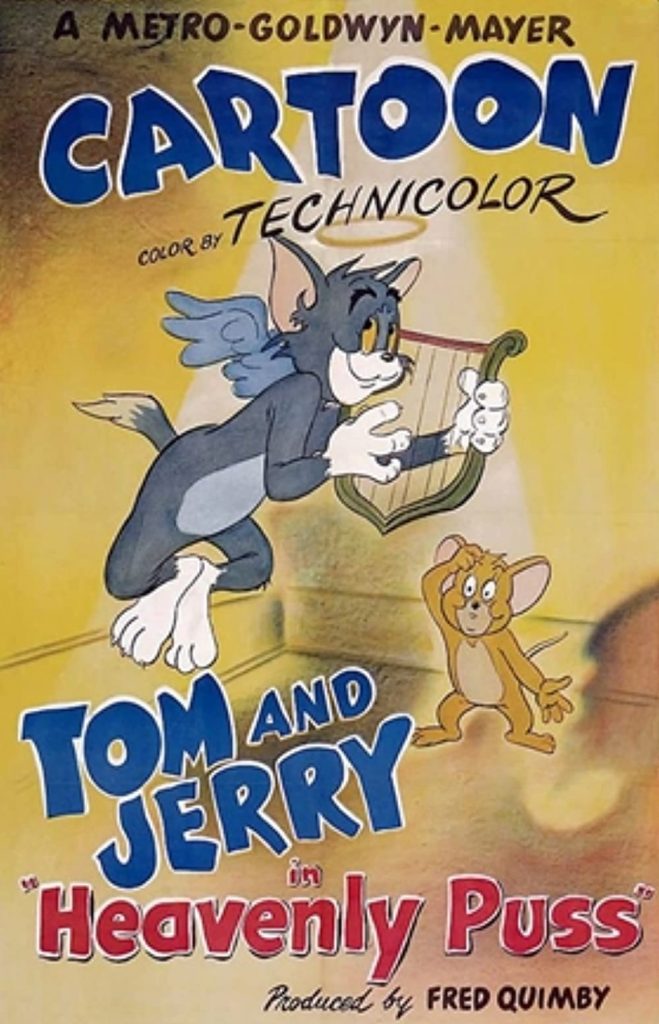 Heavenly Puss
1949 · Approved · 8min · English
When Tom is killed by his and Jerry's old rivalry, he has only one chance to find peace in Heaven - apologize to him.
IMDb rating - 8.2/10 from 1.7K users
Genres - Animation · Short · Comedy · Family
Director - Joseph Barbera · William Hanna
Writer - Joseph Barbera(uncredited) · William Hanna(uncredited)
Story line - Tom is "killed" while chasing Jerry (as usual). He goes to heaven and meets the cat who meets dead cats boarding the "Heavenly Express." Tom is given one hour to have Jerry sign a letter of forgiveness. If Jerry signs, he goes to heaven; if he doesn't then he goes to hell. —Brian Henke <Cincy43235@aol.com>
Release date - July 9, 1949 (United States)
Countries of origin - United States
Also known as - Божественна киця
Production company - Loew's · MGM Cartoon Studio · Metro-Goldwyn-Mayer (MGM)
Sorry, there was no activity found. Please try a different filter.