Grips, Grunts and Groans (Short 1937)
#gripsgruntsandgroans1937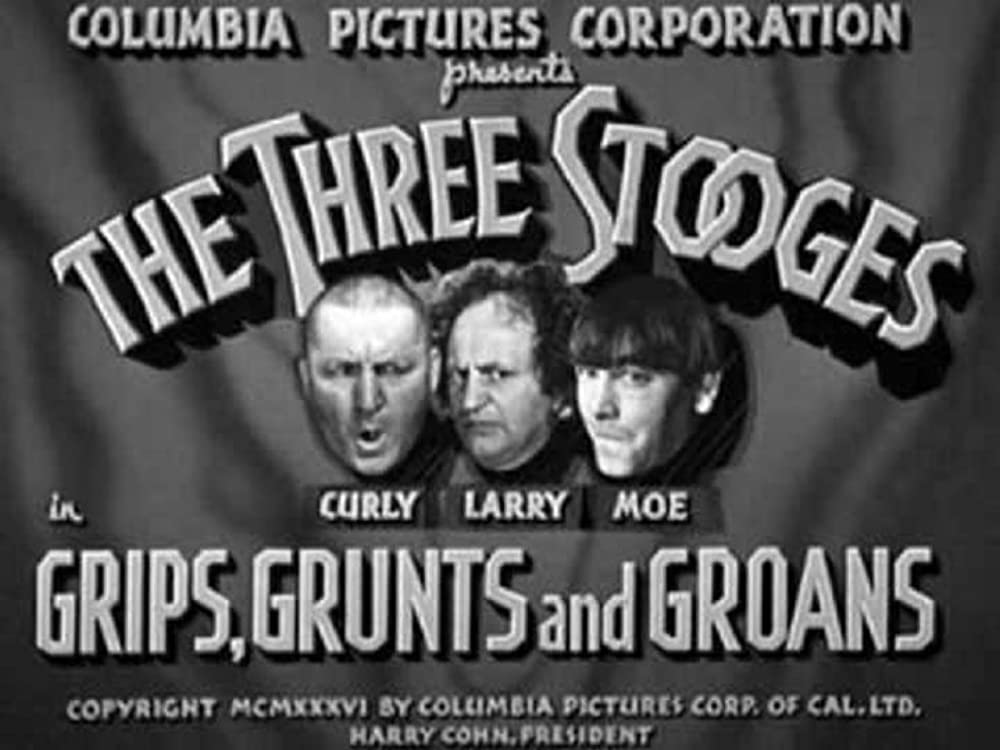 Grips, Grunts and Groans
1937 · Not Rated · 19min · Black and White · English
Although circumstances force an over-matched Curly into a wrestling ring against a superior opponent, a spectator's perfume proves to be his secret weapon.
IMDb rating - 7.9/10 from 641 users
Genres - Short · Comedy · Sport
Director - Jack White
Writer - Clyde Bruckman(screenplay) · Searle Kramer(story) · Herman Boxer(story)
Stars - Moe Howard · Larry Fine · Curly Howard
Story line - The stooges become trainers of "Bustoff", a champion wrestler. The big boss has a lot of money bet on Bustoff and orders the boys to take good care of him. Instead they accidentally knock him out and Curly must disguises himself as Bustoff and wrestle in his place. The match doesn't go very well until Curly smells "Wild Hyacinth" perfume on a lady fan at ringside. This drives him crazy and he knocks out his opponent and half the people in the stadium. —Mitch Shapiro <mshapiro@a.crl.com>
Release date - January 13, 1937 (United States)
Countries of origin - United States
Also known as - Golpes, quejidos y gemidos
Production company - Columbia Pictures
Sorry, there was no activity found. Please try a different filter.