Ghosts (Short 1996)
#ghosts1996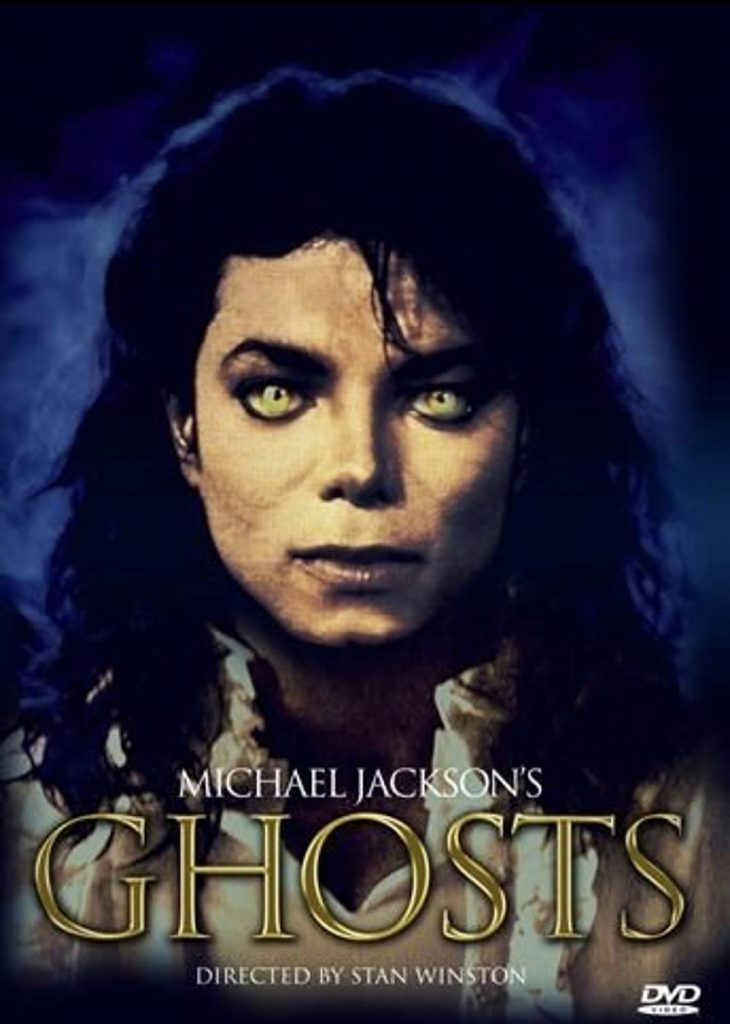 Ghosts
1996 · Not Rated · 39min · Color · English
Are you scared yet?
The mayor of a nameless town gathers a mob to confront a hermit living in a "haunted house." When the mob arrives however, the man has a few tricks up his sleeve to convince them that he's not all that bad.
IMDb rating - 7.7/10 from 5.5K users
Genres - Short · Fantasy · Horror
Director - Stan Winston
Stars - Michael Jackson · Pat Dade · Amy Smallman
Story line - The story tells of a small town that is very much bothered by a very strange and weird man living in a visually haunted house. One day the mayor decides to go with a couple of people from his town to the weird man who's living up the hill, and tell him to leave. When they reach the mayor starts convincing him to leave his town, but the people with the mayor started liking Michael Jackson, and he started singing to them and scaring the mayor. Until in the end the mayor gets too scared and runs away, and the people come to know that Michael isn't too bad after all. —Ali <alsaatij@batelco.com.bh>
Release date - July 10, 1997 (United States)
Countries of origin - United States
Also known as - Michael Jackson's Ghosts
Filming locations - Amsterdam, Noord-Holland, Netherlands
Production company - Heliopolis · MJJ Productions
Sorry, there was no activity found. Please try a different filter.