Geri's Game (Short 1997)
#gerix27sgame1997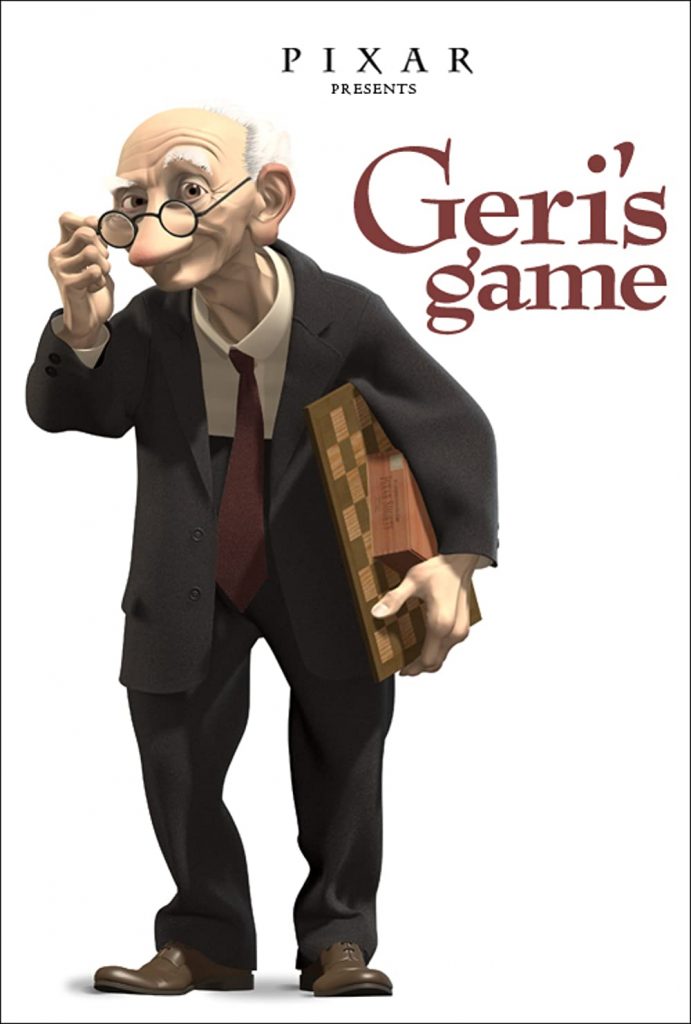 Geri's Game
1997 · G · 4min · Color · None
Geri sets up a chess game to play his greatest opponent - himself.
IMDb rating - 7.9/10 from 24K users
Genres - Animation · Short · Family
Director - Jan Pinkava
Writer - Jan Pinkava
Story line - In a park, an old man is playing a game of chess against himself; he's physically moving from side to side as he plays from white to black. As the game progresses, the two sides of himself become individual and distinct players, "white" being the pensive and thoughtful side, "black" being the aggressive hard hitting side. But as the game looks to be coming to a conclusion, white makes a surprisingly aggressive move which could change what looked to be the obvious outcome of the game. —Huggo
Release date - November 25, 1997 (United States)
Countries of origin - United States
Official site - www.pixar.com
Also known as - Гра Джері
Production company - Pixar Animation Studios
Sorry, there was no activity found. Please try a different filter.