Forfiter (Short 2021)
#forfiter2021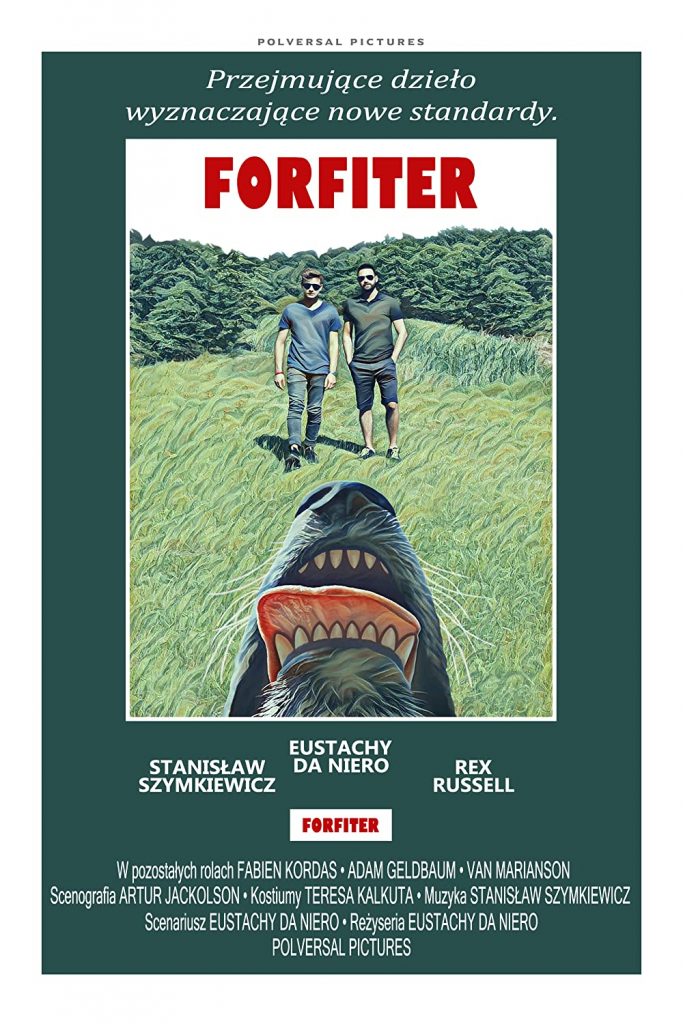 Forfiter
2021 · 31min · Color · Polish
Thrilling work that sets new standards
When a killer predator unleashes chaos on a village community, it's up to Miroslaw, and Janusz to hunt the beast down.
IMDb rating - 9.0/10 from 300 users
Genres - Short · Action · Comedy · Sci-Fi
Director - Eustachy Da Niero
Writer - Eustachy Da Niero
Stars - Stanislaw Szymkiewicz · Eustachy Da Niero · Rex Russell
Story line - The story told in the film begins on Sunday, when the community of the small village Gozdanin is attacked by a bloodthirsty predator. The brave brother-in-law Miroslaw (Stanislaw Szymkiewicz) and the husband of his sister Janusz (Eustachy Da Niero) set out on a desperate mission to kill the beast before it attacks the innocent people again. A perfect mix of action, flap doodles, and an unforgettable finale with a wild predator will leave viewers confused with their next trip to the forest.
Release date - March 13, 2021 (Poland)
Countries of origin - Poland
Also known as - Fourfeeter
Filming locations - Gozdanin, Dolnoslaskie, Poland
Production company - Polversal Pictures
Sorry, there was no activity found. Please try a different filter.