Final Flight of the Osiris (Short 2003)
#finalflightoftheosiris2003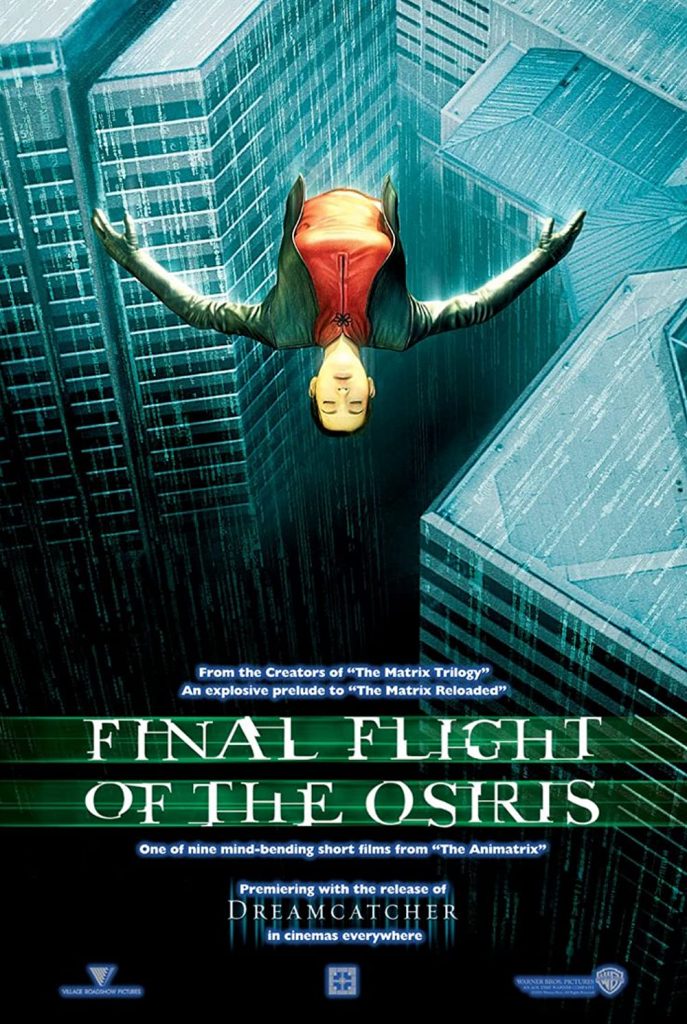 Final Flight of the Osiris
2003 · Rated PG-13 for sci-fi violence, sensuality and language · 9min · Color · English
The crew of the hovercraft Osiris must get a message back to Zion, a message of vital importance. Easy to do, but for the armada of Sentinels between them and Zion.
IMDb rating - 7.6/10 from 7.4K users
Genres - Action · Animation
Director - Andrew R. Jones
Writer - Lilly Wachowski · Lana Wachowski
Stars - Kevin Michael Richardson(English version) · Pamela Adlon(English version) · John DiMaggio(English version)
Story line - Thaddeus and Jue, the senior officers of the hovership The Osiris, have their erotic martial arts sparring session interrupted when the crew discovers a dire threat to the hidden city of Zion. The crew resolves to warn the settlement, but they are immediately detected by the machines and the chase is on. Now Jue must enter the Matrix to send the warning and hope that her comrades can hold off the enemy until she can complete her mission. —Kenneth Chisholm (kchishol@rogers.com)
Release date - March 21, 2003 (United States)
Countries of origin - United States
Official site - play.hbomax.com
Also known as - The Animatrix: Final Flight of the Osiris
Production company - Silver Pictures · Warner Bros.
Sorry, there was no activity found. Please try a different filter.