Feeling Through (Short 2020)
#feelingthrough2020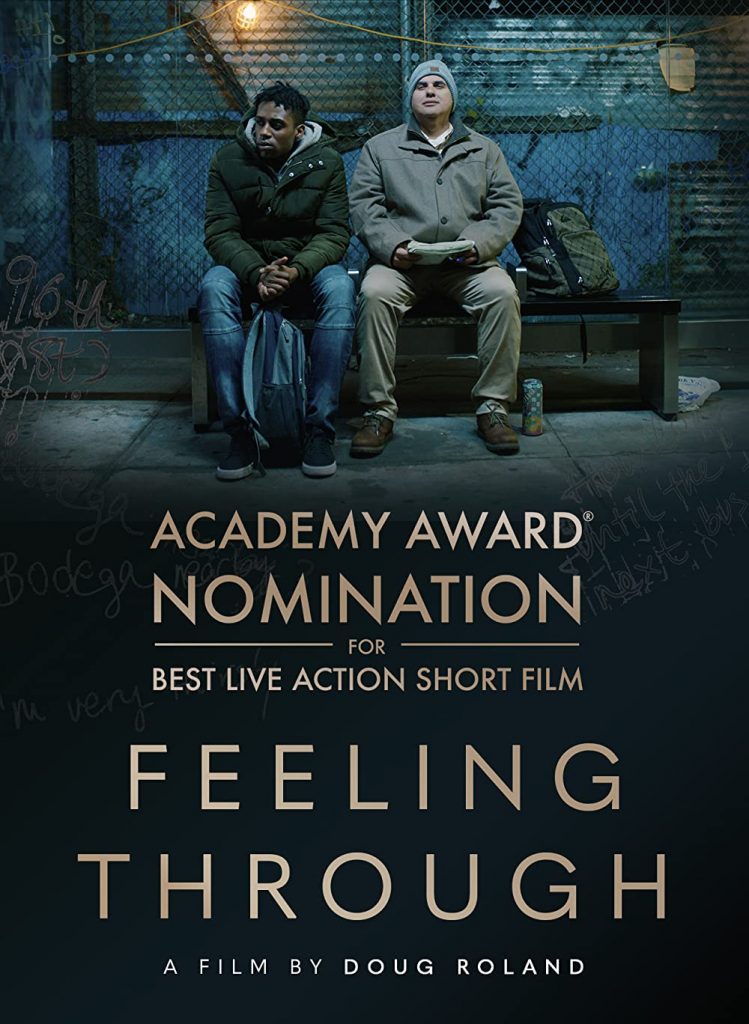 Feeling Through
2020 · 18min · Color · English
A late-night encounter on a New York City street leads to a profound connection between a teen-in-need and a DeafBlind man.
IMDb rating - 7.5/10 from 1.6K users
Genres - Short · Drama
Director - Doug Roland
Writer - Doug Roland
Stars - Steven Prescod · Robert Tarango · Francisco Burgos
Story line - While wandering the neon-lit streets of New York City, desperate to find shelter, Tereek, an unhoused teenager living on the margins of society, comes across Artie, a deafblind man trying to get home. Reluctantly, Tereek decides to lend a hand, only to find himself bonding with his unlikely new friend. And, little by little, as the perfect strangers embark on a silent, night-long journey in the heart of the city, a life-altering transformation begins to take place. Is love the essence and purpose of being human? —Nick Riganas
Release date - January 20, 2021 (Portugal)
Countries of origin - United States
Official site - www.feelingthrough.com
Also known as - Прощупывание
Production company - Doug Roland Films · Helen Keller National Center
Sorry, there was no activity found. Please try a different filter.