Feast (Short 2014)
#feast2014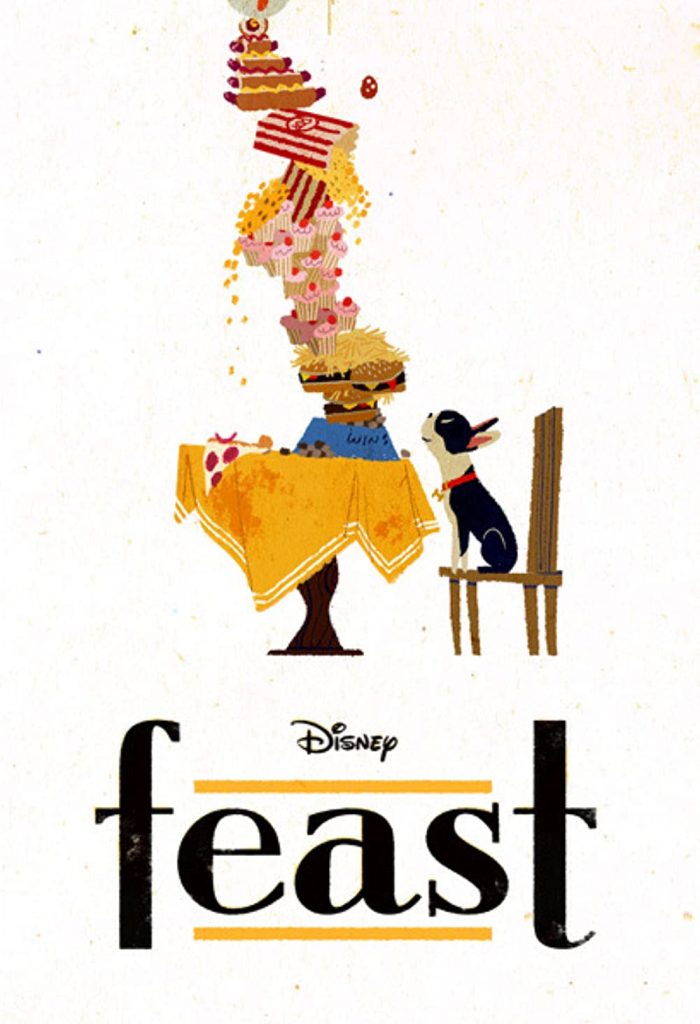 Feast
2014 · G · 6min · Color · English
The love life of a man as told through the meals he gives his adopted dog, Winston.
IMDb rating - 8.2/10 from 23K users
Genres - Animation · Short · Comedy · Drama · Family · Romance
Director - Patrick Osborne
Writer - Nicole Mitchell(story) · Raymond S. Persi(story) · Patrick Osborne
Stars - Steve Apostolina(voice) · Kirk Baily(voice) · Ben Bledsoe(voice)
Story line - Abandoned on the streets, a lively and always hungry Boston Terrier, during his night escapades for food in the dumpsters encounters a kind-hearted man who decides to take him home, naming him Winston. At last, now Winston can have all the food in the world, and as the years go by, so will his diet evolve. —Nick Riganas
Release date - November 7, 2014 (United States)
Countries of origin - United States
Also known as - Бенкет
Filming locations - Walt Disney Feature Animation - 500 S. Buena Vista Street, Burbank, California, USA
Production company - Walt Disney Animation Studios
Sorry, there was no activity found. Please try a different filter.