Easy Street (Short 1917)
#easystreet1917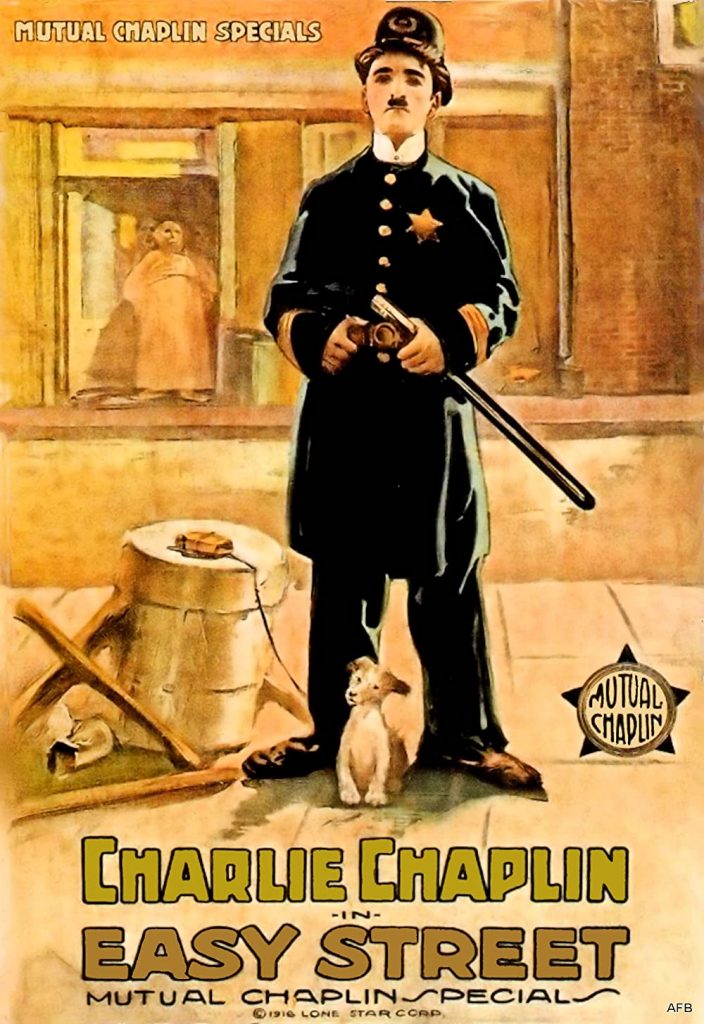 Easy Street
1917 · Unrated · 24min · Black and White · English
A reformed tramp becomes a police constable who must fight a huge thug who dominates an inner city street.
IMDb rating - 7.5/10 from 5.2K users
Genres - Short · Comedy
Director - Charles Chaplin(uncredited)
Writer - Vincent Bryan(uncredited) · Charles Chaplin(screenplay) · Maverick Terrell(uncredited)
Stars - Charles Chaplin · Edna Purviance · Eric Campbell
Story line - When Charlie the Tramp wanders into a mission he is smitten by Edna and puts back the collection box which he has taken. Reformed, he becomes a policeman and is assigned to rough-and-tumble Easy Street. Unable to trick or beat Eric the Tough, he puts Eric's head in a gas pipe and anesthetizes him. A hero, he now helps many poor people living on Easy Street. Eric escapes jail, Edna is kidnapped, but Charlie (recharged after sitting on a doper's needle) conquers all. Easy Street is transformed as is Eric. —Ed Stephan <stephan@cc.wwu.edu>
Release date - February 3, 1917 (United States)
Countries of origin - United States
Official site - www.instagram.com
Also known as - Затишна вулиця
Production company - Lone Star Corporation
Sorry, there was no activity found. Please try a different filter.