Duck Dodgers in the 24½th Century (Short 1953)
#duckdodgersinthe24thcentury1953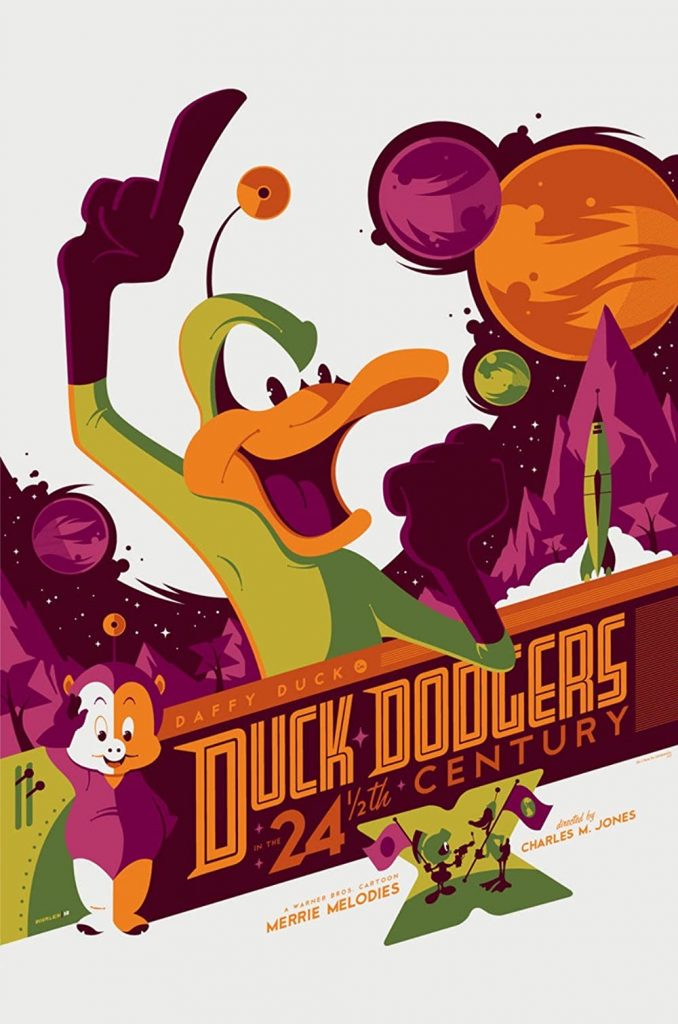 Duck Dodgers in the 24½th Century
1953 · Approved · 7min · English
Duck Dodgers and Marvin Martian wage war over Planet X.
IMDb rating - 8.2/10 from 5.9K users
Genres - Animation · Short · Comedy · Family · Sci-Fi
Director - Chuck Jones
Writer - Michael Maltese(story)
Story line - Space hero Duck Dodgers, along with Eager Young Space Cadet Porky, travel to Planet X in search of Illudium Phosdex, the shaving cream atom. Unfortunately, Commander X-2 arrives in his "Martian Maggot" spaceship with his own designs on the place. —Paul Penna <tterrace@wco.com>
Release date - July 25, 1953 (United States)
Countries of origin - United States
Official site - play.hbomax.com
Also known as - Duck Dodgers in the 24 1/2th Century
Production company - Warner Bros.
Sorry, there was no activity found. Please try a different filter.