Duck Amuck (Short 1953)
#duckamuck1953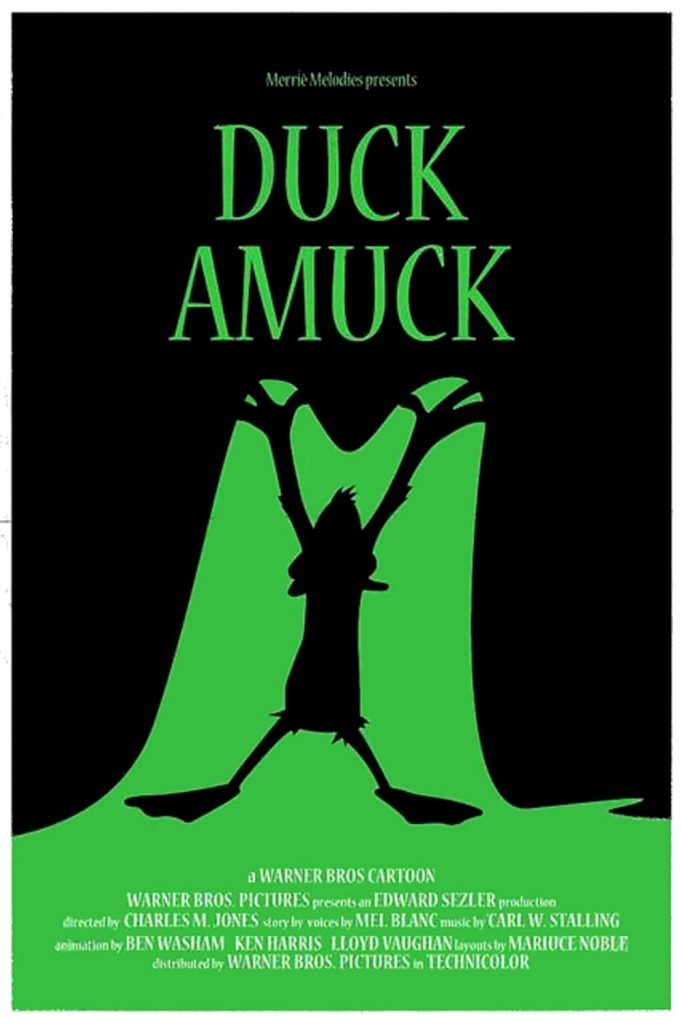 Duck Amuck
1953 · Approved · 7min · English
The short-tempered Daffy Duck must improvise madly as the backgrounds, his costumes, the soundtrack, even his physical form, shifts and changes at the whim of the animator.
IMDb rating - 8.6/10 from 8.4K users
Genres - Animation · Short · Comedy · Family · Fantasy
Director - Chuck Jones
Writer - Michael Maltese(story) · Ben Washam(dialogue)
Story line - Daffy Duck plays a Musketeer, but as he advances on his enemy, the background disappears; Daffy demands the proper scenery, and an animator paints a completely inappropriate background - the start of a running duel between Daffy and the unseen animator who changes backgrounds, Daffy's appearance, the soundtrack, and even the film projection under Daffy's feet, forcing the mad mallard to improvise his performance and leaving him screaming for the animator's head. —Michael Daly
Release date - February 28, 1953 (United States)
Countries of origin - United States
Also known as - Entnervte Ente
Production company - Warner Bros.
Sorry, there was no activity found. Please try a different filter.