Dinner for Few (Short 2014)
#dinnerforfew2014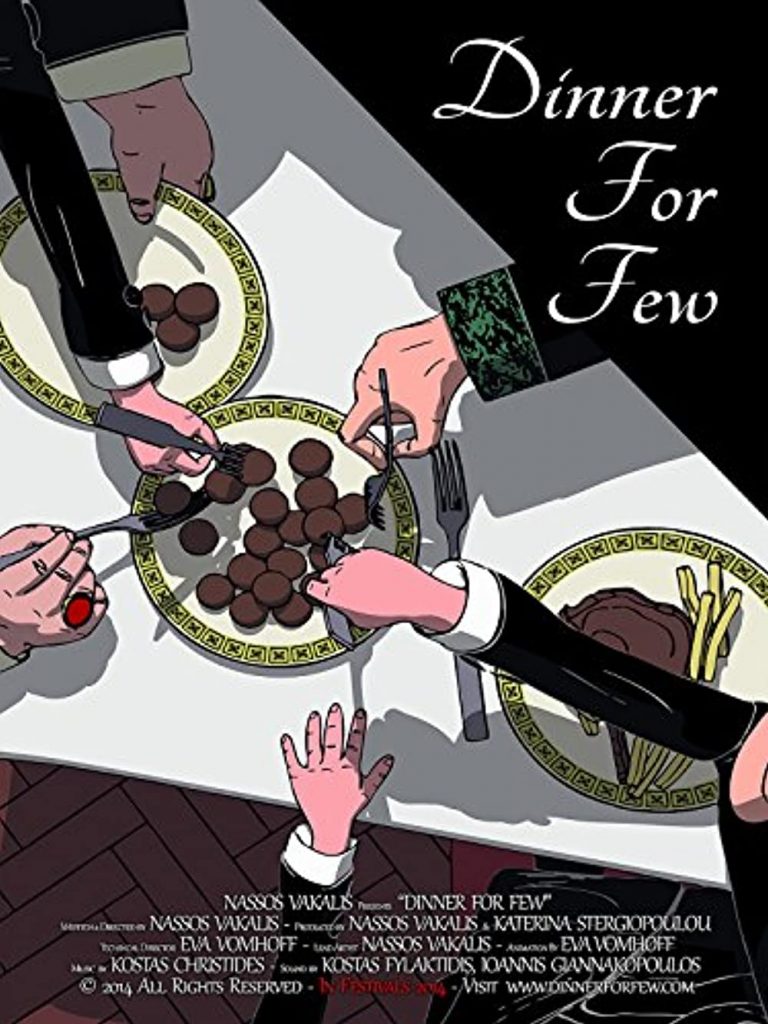 Dinner for Few
2014 · 10min · Color
A sociopolitical metaphor of the world as a formal dinner that takes an unexpected turn when there's no more food to be served.
IMDb rating - 7.8/10 from 297 users
Genres - Animation · Short · Drama · Horror
Director - Athanassios Vakalis
Writer - Athanassios Vakalis(story)
Story line - During dinner the system is working like a well-oiled machine. It constantly and solely feeds the few that foolishly consume all the resources while the rest survive on what little falls off the table. Inevitably when the supply is depleted the struggle for what's left leads to a catastrophic change. Sadly the offspring of this profound transition turns out to be not a sign of hope but the spitting image of the parents. The film is a sociopolitical allegory of our society.
Release date - March 27, 2015 (United States)
Countries of origin - United States · Greece
Official site - www.dinnerforfew.com · www.promofest.org
Also known as - Deipno gia ligous
Sorry, there was no activity found. Please try a different filter.