Daffy Duck Hunt (Short 1949)
#daffyduckhunt1949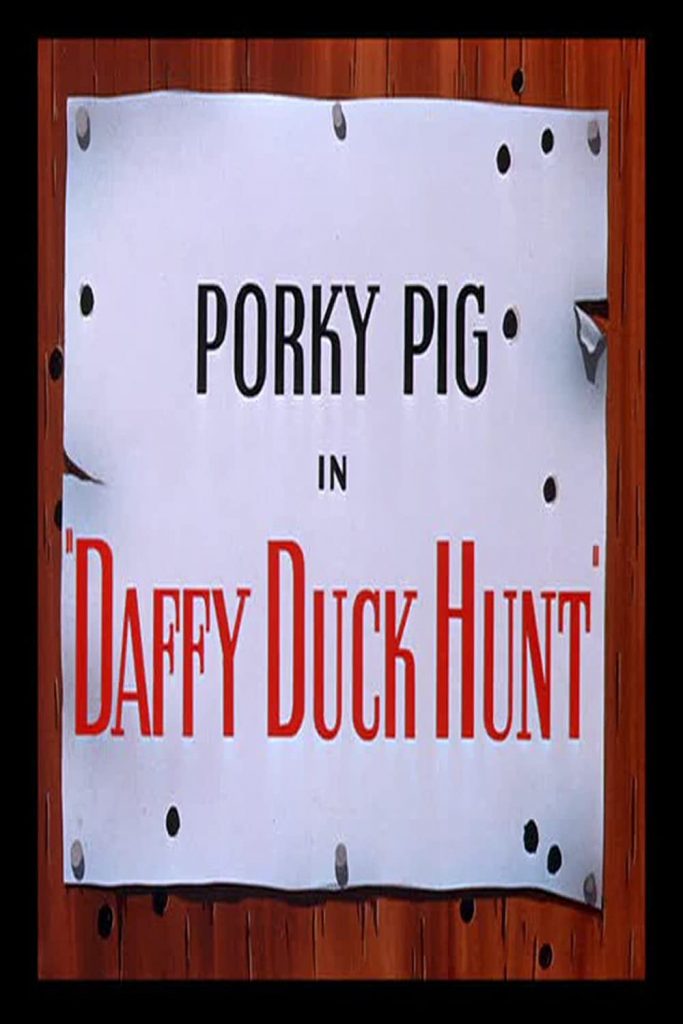 Daffy Duck Hunt
1949 · Approved · 7min · English
Porky Pig and his dog bring home a live Daffy Duck from a hunting trip, but Porky can't keep Daffy in the freezer.
IMDb rating - 7.7/10 from 1.1K users
Genres - Family · Animation · Comedy · Short
Director - Robert McKimson
Writer - Warren Foster(story)
Stars -
Story line - Porky Pig goes to a marsh on a hunting expedition, accompanied by his dog (who resembles the barnyard dog from the Foghorn Leghorn series), and they bring home a live Daffy Duck. They put Daffy into a freezer to keep him fresh until cooking time, but Daffy keeps jumping out of the freezer to heckle Porky and the dog. —Kevin McCorry
Release date - March 26, 1949 (United States)
Countries of origin - United States
Also known as - Cacería de patos locos
Production company - Warner Bros.
Sorry, there was no activity found. Please try a different filter.