Burn-E (Short 2008)
#burne2008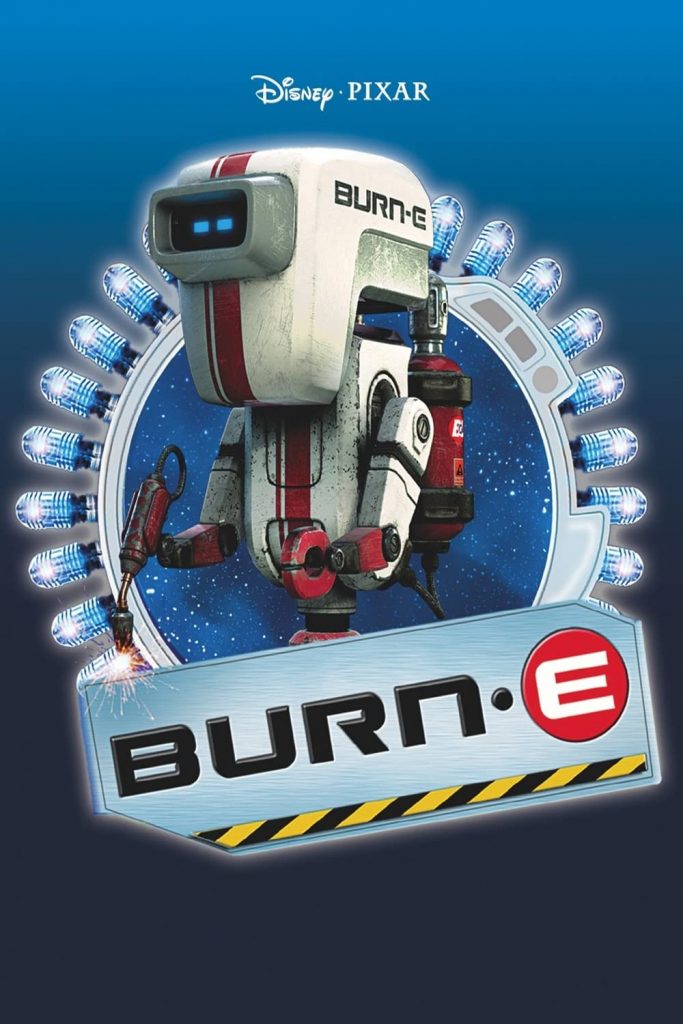 Burn-E
2008 · G · 8min · Color · English
If BURN-E (a welding robot) had known how much trouble he'd be caused by WALL-E's pursuit of EVE, then he'd have taken the day off.
IMDb rating - 7.6/10 from 11K users
Genres - Animation · Short · Adventure · Comedy · Family · Sci-Fi
Director - Angus MacLane
Stars - Angus MacLane(voice) · Tessa Swigart(voice) · Ben Burtt(voice)
Story line - The adventures of BURN-E, a robot on the same ship as WALL-E and EVE. BURN-E's main job is fixing damaged machinery. He pretty much spends his entire day welding (hence his name). His daily routine is severely disrupted due to WALL-E and EVE's romance, as this causes all sorts of mishaps with the spaceship. Not only are his work and routine disrupted but one such mishap results in him being locked out of the spaceship. From there all manner of adventures ensue. —grantss
Release date - November 18, 2008 (United States)
Countries of origin - United States
Also known as - БЕРН-І
Production company - Pixar Animation Studios · Walt Disney Pictures
Tag: Adventure Animation Comedy Family Sci-Fi Short TopShort
Sorry, there was no activity found. Please try a different filter.