Blackadder Back & Forth (Short 1999)
#blackadderbackforth1999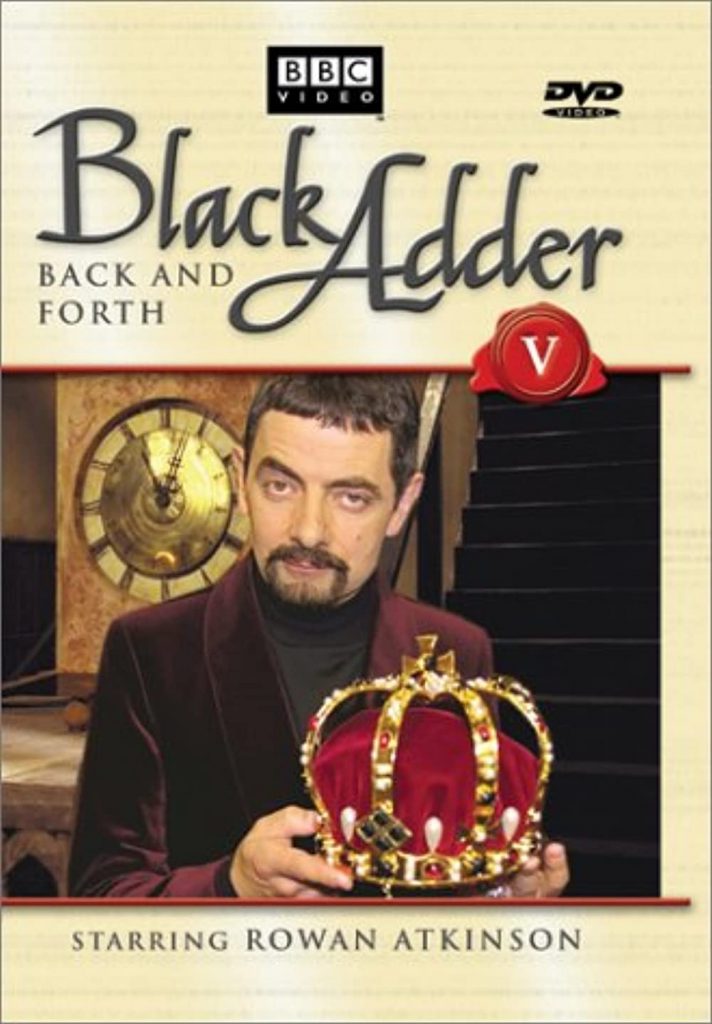 Blackadder Back & Forth
1999 · 33min · Color · English
The final episode in the saga of the Blackadder family, who have forever been at the very center of British history and society.
At a New Millennium Eve party, Blackadder and Baldrick test their new time machine and ping pong through history encountering famous characters and changing events rather alarmingly.
IMDb rating - 7.6/10 from 15K users
Genres - Short · Comedy · History
Director - Paul Weiland
Writer - Richard Curtis(television series "The Black Adder", "Blackadder II", "Blackadder the Third" and "Blackadder Goes Forth") · Ben Elton(television series "Blackadder II", "Blackadder the Third" and "Blackadder Goes Forth") · Rowan Atkinson(television series "The Black Adder")
Stars - Rowan Atkinson · Tony Robinson · Stephen Fry
Story line - New Year's Eve, 1999, Blackadder Hall. While exchanging pleasantries with his hand-picked guests--Archbishop Melchett, Archdeacon Kevin Darling, Lieutenant George, and Lady Elizabeth--cunning-as-a-fox Lord Edmund Blackadder suggests a wager on the brink of the new millennium. To prove that he can travel through time with his fully operational time machine, built to the exact specifications of the great Leonardo Da Vinci, Blackadder bets each £10,000 that he can retrieve any item of historical interest they request. Of course, the marvellous device is nothing more than a pile of planks ingeniously put together by Baldrick, and imagine their surprise when the mismatched duo discovers that the time-travel machine truly works. But tampering with history is never without grave consequences. Will the world be the same after Blackadder's trip across centuries? —Nick Riganas
Release date - December 6, 1999 (United Kingdom)
Countries of origin - United Kingdom
Also known as - Untitled Blackadder Millennium Project
Filming locations - Shepperton Studios, Shepperton, Surrey, England, UK
Production company - New Millennium Experience Company · Sky · Tiger Aspect Productions
Sorry, there was no activity found. Please try a different filter.