Big Business (Short 1929)
#bigbusiness1929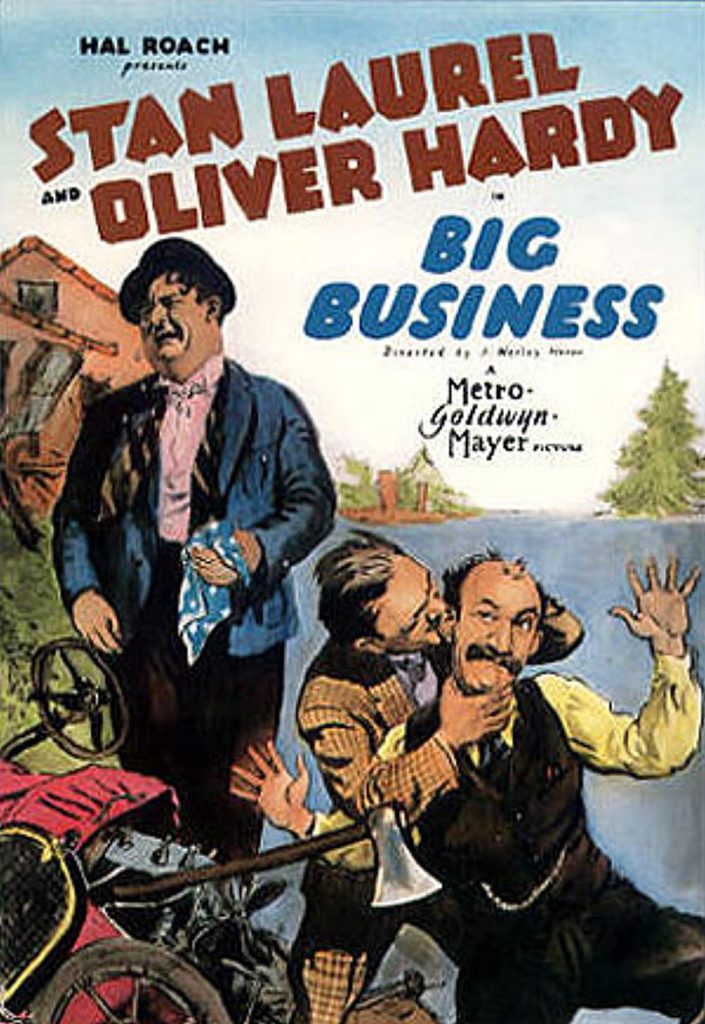 Big Business
1929 · 19min · Black and White · None · English
The story of a man who turned the other cheek-and got punched in the nose.
Ollie and Stanley are two Christmas Tree sales reps who get into one of their usual mutual-destruction fights with a disgruntled homeowner.
IMDb rating - 7.7/10 from 3K users
Genres - Short · Comedy · Family
Director - James W. Horne · Leo McCarey(supervising)
Writer - H.M. Walker(titles) · Leo McCarey(uncredited)
Stars - Stan Laurel · Oliver Hardy · James Finlayson(uncredited)
Story line - Stan and Ollie are Christmas tree salesmen in California. Business is slow and a simple argument with one grumpy prospective customer (James Finlayson) escalates from a simple argument into full scale mutual destruction - with Stan and Ollie destroying the customer's house and garden, whilst Finlayson reduces their car to scrap metal... all under the disbelieving gaze of a police officer and an assembled crowd. —Steve Smith
Release date - April 20, 1929 (United States)
Countries of origin - United States
Official site - www.laurel-and-hardy.com
Also known as - Велика справа
Filming locations - 10281 Dunleer Drive, Los Angeles, California, USA
Production company - Hal Roach Studios
Sorry, there was no activity found. Please try a different filter.