Baby Puss (Short 1943)
#babypuss1943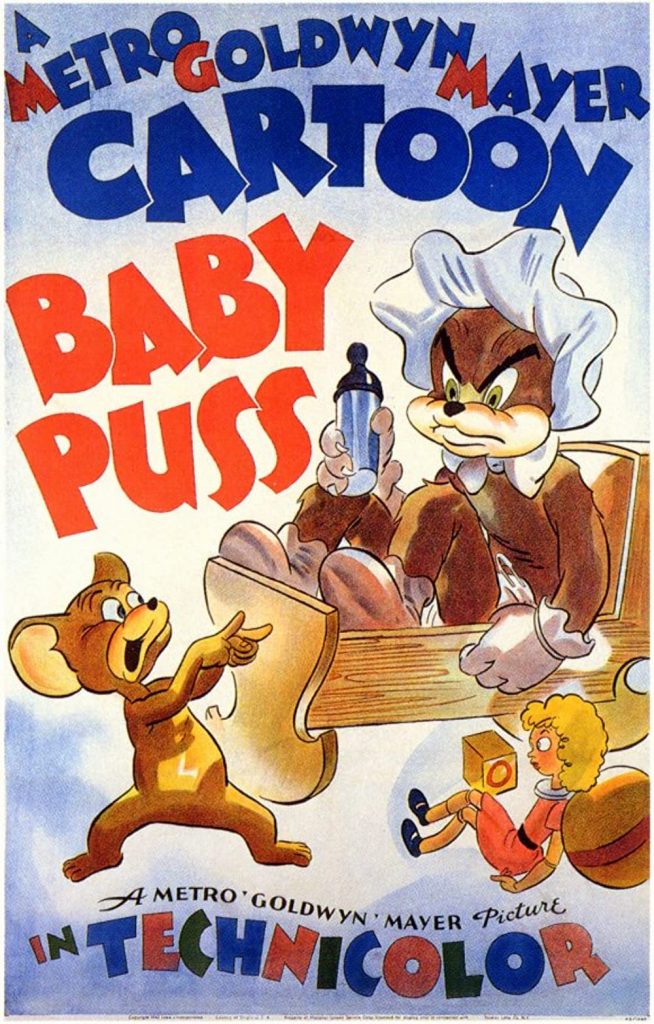 Baby Puss
1943 · Approved · 8min · English
Tom is dressed up and treated like a baby by the little girl of the house, and he hates it aside from the bottle of milk, that is. Jerry brings in some alley cats, who tease Tom.
IMDb rating - 7.5/10 from 1.2K users
Genres - Animation · Short · Comedy · Family
Director - Joseph Barbera · William Hanna
Writer - Webb Smith(story)
Stars - Sara Berner(voice) · William Hanna(voice) · The King's Men(uncredited)
Story line - Poor Tom! Not only does his young owner insist on dressing him like a baby, but he also has to bear the humiliation of being spotted by his cat friends. And Jerry can't believe his good fortune when he spies his foe in diapers and a bib. —Mike Konczewski
Release date - December 25, 1943 (United States)
Countries of origin - United States
Also known as - Кошеня
Production company - Loew's · MGM Cartoon Studio · Metro-Goldwyn-Mayer (MGM)
Sorry, there was no activity found. Please try a different filter.