An Ache in Every Stake (Short 1941)
#anacheineverystake1941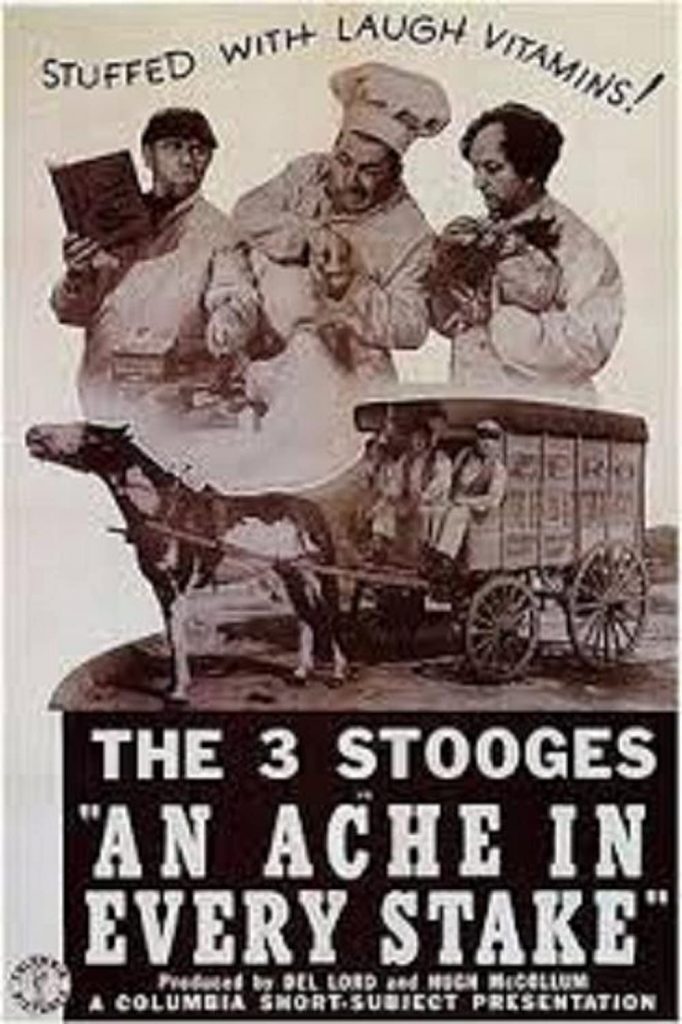 An Ache in Every Stake
1941 · TV-PG · 18min · Black and White · English
The three stooges employed as icemen attempt to deliver ice to a mountaintop house and are forced to cater for a birthday dinner there.
IMDb rating - 8.3/10 from 548 users
Genres - Short · Comedy
Director - Del Lord
Writer - Lloyd French(story)
Stars - Moe Howard · Larry Fine · Curly Howard
Story line - The stooges are icemen who, while delivering ice to a house on the top of a high hill, destroy several cakes that a wealthy man is trying to bring home. When their antics cause the servants at their customer's house to quit, the boys are hired to take their place and prepare a dinner party. What they don't know is that the party is for the man whose cakes they wrecked. When Moe's gas filled cake explodes and the man realizes who they are, they must leave in a hurry. —Mitch Shapiro <mshapiro@a.crl.com>
Release date - August 22, 1941 (United States)
Countries of origin - United States
Also known as - All This and Bedlam Too
Production company - Columbia Pictures
Sorry, there was no activity found. Please try a different filter.