A Matter of Loaf and Death (Short 2008)
#amatterofloafanddeath2008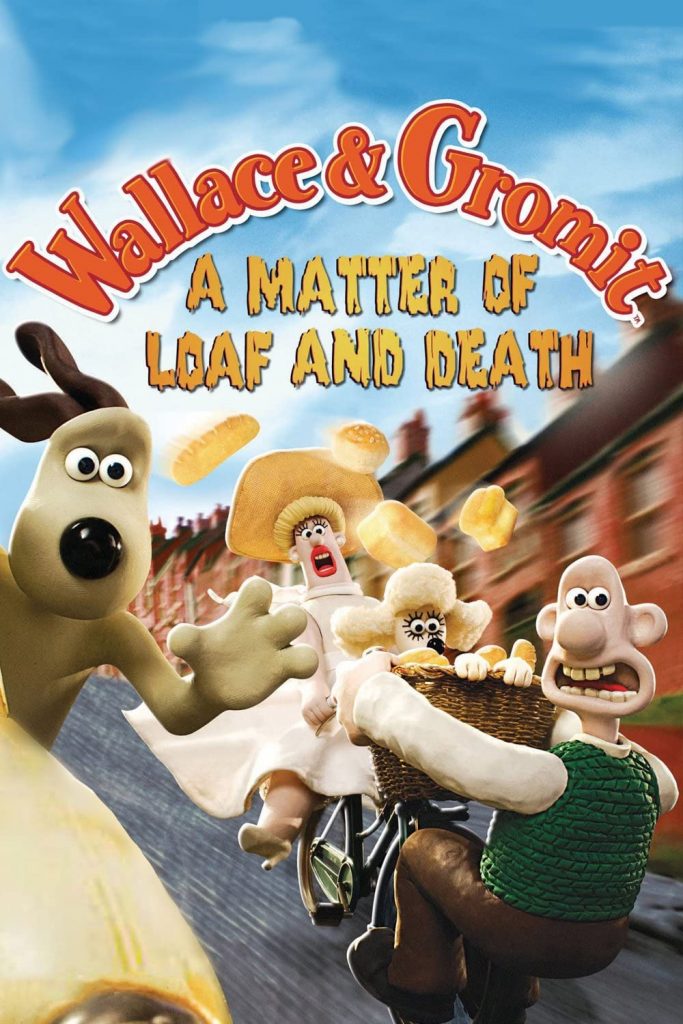 A Matter of Loaf and Death
2008 · TV-PG · 30min · Color · English
Wallace and his dog, Gromit, open a bakery and get tied up with a murder mystery. But when Wallace falls in love, Gromit is left to solve the case.
IMDb rating - 7.6/10 from 16K users
Genres - Animation · Short · Comedy
Director - Nick Park
Writer - Nick Park · Bob Baker
Stars - Peter Sallis(voice) · Sally Lindsay(voice) · Melissa Collier(voice)
Story line - Wallace and Gromit have a brand new business. The conversion of 62 West Wallaby Street is complete and impressive, the whole house is now a granary with ovens and robotic kneading arms. Huge mixing bowls are all over the place and everything is covered with a layer of flour. On the roof is a 'Wallace patent-pending' old-fashioned windmill. The transformation is perfect. Although business is booming, Gromit is concerned by the news that 12 local bakers have 'disappeared' this year - but Wallace isn't worried. He's too distracted and 'dough-eyed' in love with local beauty and bread enthusiast, Piella Bakewell, to be of much help. While they enjoy being the 'Toast of the Town', Gromit, with his master's life in jeopardy, must be the sleuth and solve the escalating murder mystery - in what quickly becomes a 'Matter of Loaf and Death'. —WelshHobo
Release date - January 1, 2010 (United States)
Countries of origin - United Kingdom
Official site - wallaceandgromit.com
Also known as - Wallace and Gromit in Trouble At' Mill
Production company - Aardman Animations
Sorry, there was no activity found. Please try a different filter.