A Dog's Life (Short 1918)
#adogx27slife1918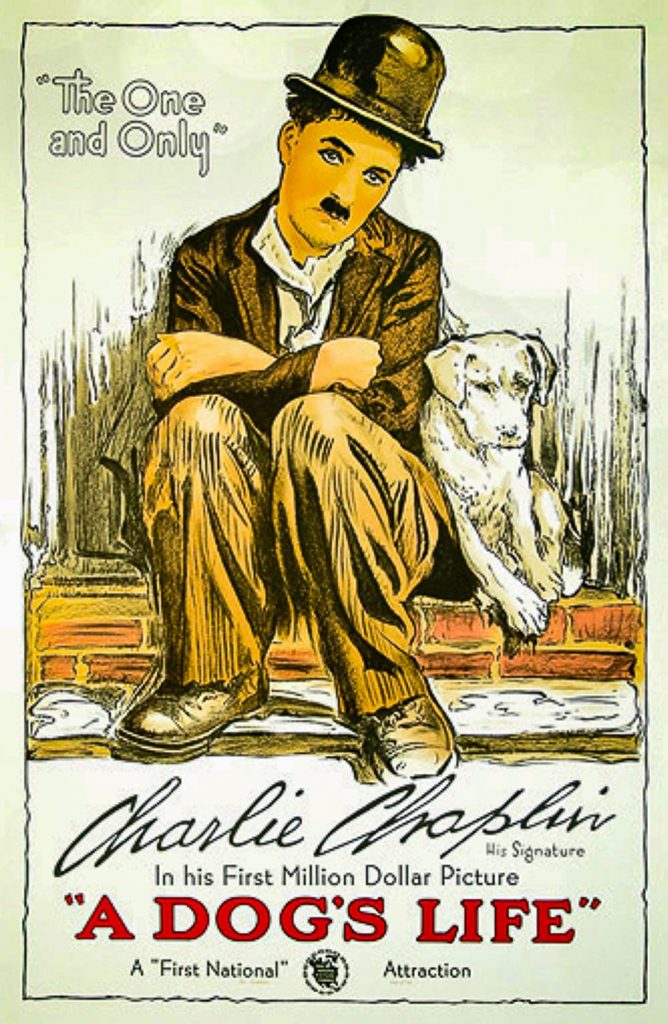 A Dog's Life
1918 · Not Rated · 33min · Black and White · None · English
Charlie Chaplin In his First Million Dollar Picture
The Little Tramp and his dog companion struggle to survive in the inner city.
IMDb rating - 7.7/10 from 8.1K users
Genres - Short · Comedy · Drama
Director - Charles Chaplin(uncredited)
Writer - Charles Chaplin
Stars - Charles Chaplin · Edna Purviance(uncredited) · Dave Anderson(uncredited)
Story line - Poor Charlie lives in a vacant lot. He tries to get a job but when he gets to the head of the employment line the jobs are gone. Back "home" he rescues Scraps, a bitch being attacked by other strays. Together they manage to steal some sausages from a lunch wagon. They enter a dance hall where Edna is a singer and unwilling companion to the clientele. He is thrown out when he can't pay. Back "home" Scraps digs up a money-filled wallet buried by crooks. They return to the dance hall to find Edna fired. The wallet goes back and forth between Charlie and the crooks. Charlie, Edna and Scraps end up very happily. —Ed Stephan <stephan@cc.wwu.edu>
Release date - April 14, 1918 (United States)
Countries of origin - United States
Official site - www.instagram.com · www.charliechaplin.com
Also known as - Псећи живот
Production company - First National Pictures
Sorry, there was no activity found. Please try a different filter.