A Close Shave (Short 1995)
#acloseshave1995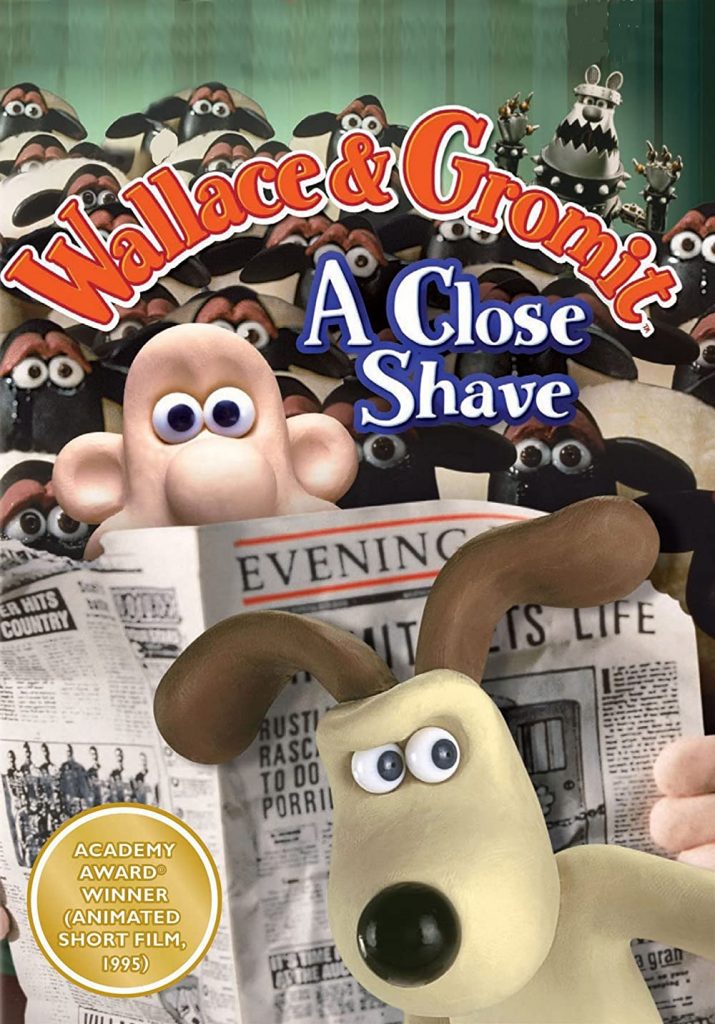 A Close Shave
1995 · TV-PG · 30min · Color · English
From the Oscar-winning creator of A Grand Day Out and The Wrong Trousers.
Wallace's whirlwind romance with the owner of the local wool shop puts his head in a spin; Gromit is framed for sheep-rustling in a fiendish criminal plot.
IMDb rating - 8.1/10 from 40K users
Genres - Animation · Short · Comedy
Director - Nick Park
Writer - Bob Baker · Nick Park
Stars - Peter Sallis(voice) · Anne Reid(voice) · Justin Fletcher(voice)
Story line - When Wallace and Gromit go over to wash windows, Wallace falls in love with a wool store owner named Wendolene. Meanwhile, Gromit is framed for killing sheep and is put in jail. So with help from the sheep flock and Wendolene, Wallace must get him out of prison. —Mike-2000
Release date - December 29, 1995 (United States)
Countries of origin - United Kingdom
Official site - www.aardman.com
Also known as - Wallace & Gromit: Una afeitada al ras
Production company - Aardman Animations · BBC Bristol · Wallace & Gromit
Sorry, there was no activity found. Please try a different filter.