WHO (Short 2021)
#who2021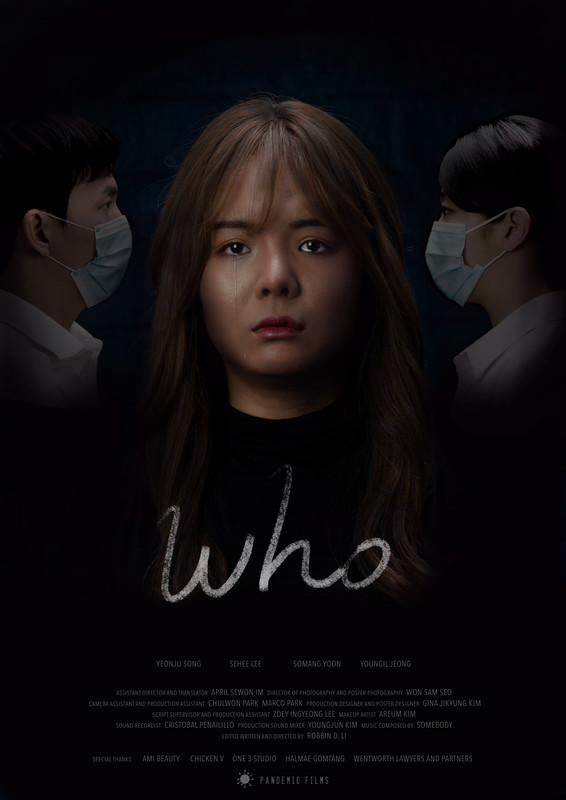 WHO
A virus with an unknown cause is spreading to every corner of the world at a terrifying speed. Three protagonists in the same household are forced to maintain their isolated lives under strict
restrictions of lockdown. Jason, a migrant worker who cannot return home, Se-hee, an international student fired from work, and Jenny, who is anxious about the news delivered through a phone call. Their lives becoming more devastated day by day.
Who should be responsible for all this?
Tag: Drama sydfest SydFest2021
Sorry, there was no activity found. Please try a different filter.