The Witness (Short 2020)
#thewitness2020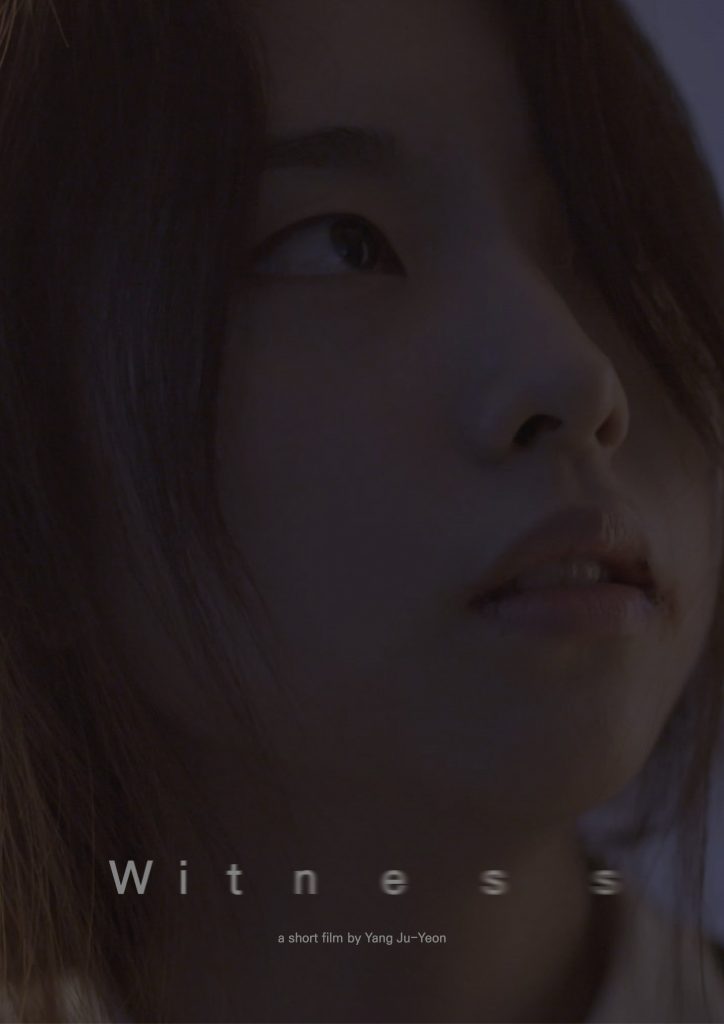 목격자
THE WITNESS
9'  KOREAN SOUTH KOREA
Sae-hyeon is in the bathroom when he hears a man shouting and a woman screaming.
Someone knocks on the bathroom door, and Sae-hyeon hurriedly turns around with the glass in his hand.
A car stops in front of Ji-soo, who is holding her phone. The video stops and starts again.
Ji-soo sees a text that was sent by her homeroom teacher. Please submit the mock test scores to register for the advanced class. She smiles and happily crosses the street.
When Ji-soo arrives at her house, she sees the faint light of the TV and hears sounds from it playing through the open door in the master bedroom.
Ji-soo enters the bedroom and finds a bottle of liquor as she sits on the bed. Her father,
Yeong-cheol, grabs her head and violently assaults her.
Ji-soo tries to run away from her father while someone else witnesses the attack.
CATEGORY:  TERROR  FICTION 

GENRE:  THRILLER 

THEME:  VIOLENCE 


Tag: sydfest SydFest2021 Thriller
Sorry, there was no activity found. Please try a different filter.