Simon of the Desert (Short 1965)
#simonofthedesert1965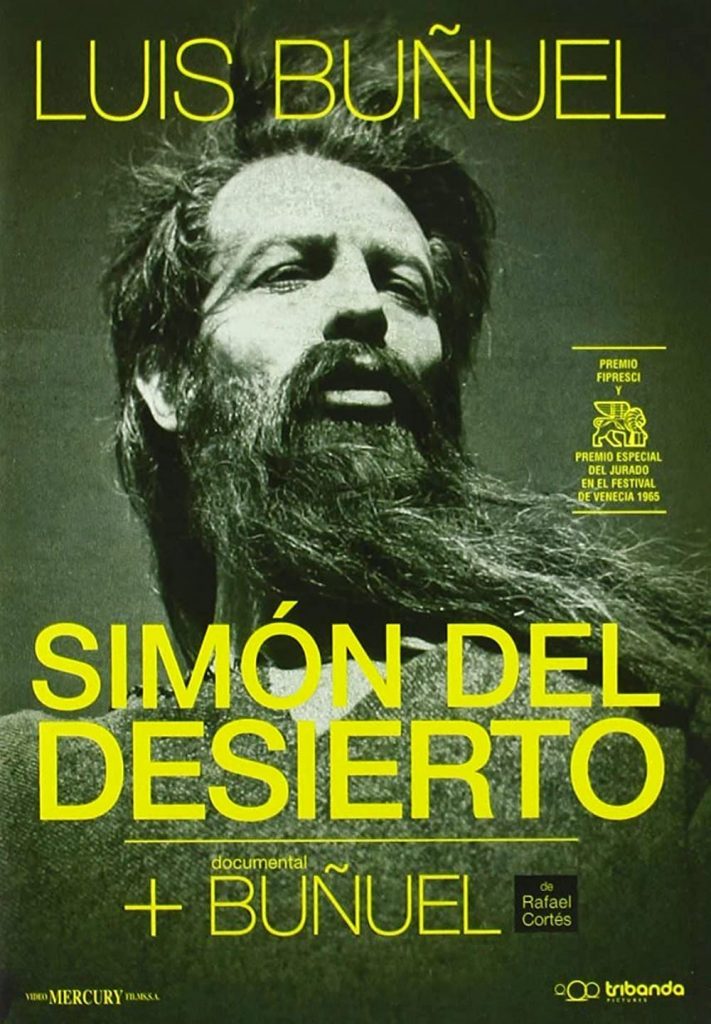 Simon of the Desert
1965 · Not Rated · 43min · Black and White · Spanish · Latin
Simon, a deeply religious man living in the 4th century, wants to be nearer to God so he climbs a column. The Devil wants him to come down to Earth and is trying to seduce him.
IMDb rating - 7.9/10 from 9.9K users
Genres - Short · Comedy · Drama
Director - Luis Buñuel
Writer - Luis Buñuel(based on a story by) · Julio Alejandro(screenplay and dialogue)
Stars - Claudio Brook · Silvia Pinal · Enrique Álvarez Félix
Story line - The ascetic Simón believes he is a sinner and decides to self-inflict a sacrifice, living like a hermit on the top of a pedestal in the middle of the desert to be closer to God and resist the temptations of the world. His followers are peasants and travelers that believe that Simón is a saint capable of performing miracles and they crowd to hear his speeches. However, Satan tries to tempt him with the pleasures of the world. —Claudio Carvalho, Rio de Janeiro, Brazil
Release date - February 9, 1970 (Mexico)
Countries of origin - Mexico
Also known as - Simon pustinjak
Production company - Sindicato de Trabajadores de la Producción Cinematográfica (STPC)
Sorry, there was no activity found. Please try a different filter.