Pink Me Blue (Short 2019)
#pinkmeblue2019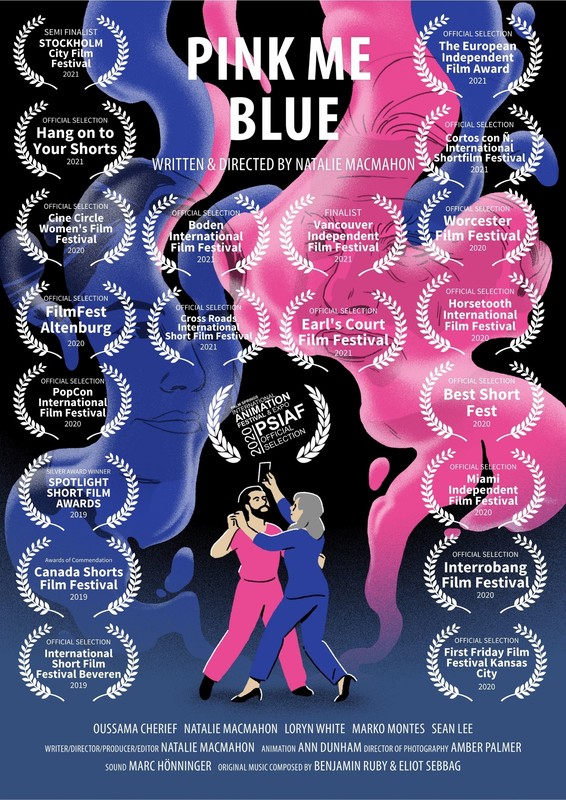 Pink Me Blue
Imagine a world where everything you know is questioned and old stereotypes are broken.
Maybe things could be different if we open our minds?
"Pink Me Blue" is a romantic sci-fi short written & directed by Natalie MacMahon
https://www.pinkmeblue.com/
https://www.imdb.com/title/tt10934752/?ref_=nm_knf_t1
The film is available with Spanish, Italian, German, French and Portuguese subtitles. (Please ask for the version you need and it will be send to you.)
Here is the link of the online Berlinale edition of "German Films Quarterly" 2020 featuring "Pink Me Blue":
https://www.germanfilmsquarterly.de/short1_20_4.html
Tag: Animation Experimental Romance Sci-Fi Short sydfest SydFest2021
Sorry, there was no activity found. Please try a different filter.