Paper Hawk (Short 2021)
#paperhawk2021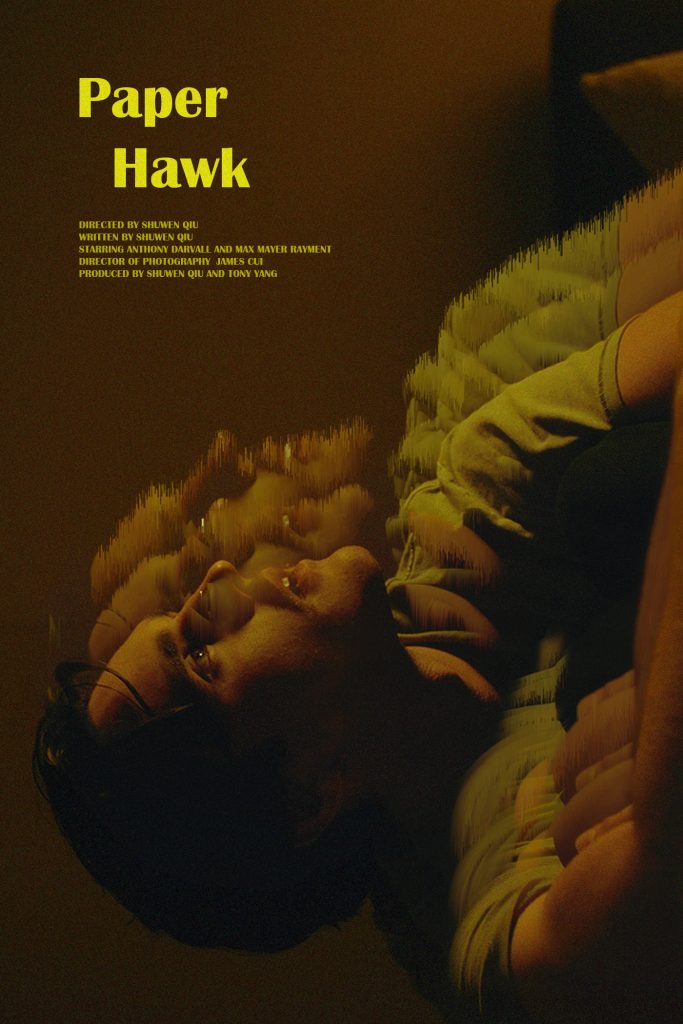 Paper Hawk
A struggling writer encounters his protagonist unexpectedly and there are secrets about to reveal.
Shuwen (Emily) Qiu graduated from the University of Sydney with a Bachelor's and Master's degree in Architecture. "Paper Hawk" is her first independent short film where she worked as the director and screenwriter.
Tag: Drama sydfest SydFest2021
Sorry, there was no activity found. Please try a different filter.