One Week (Short 1920)
#oneweek1920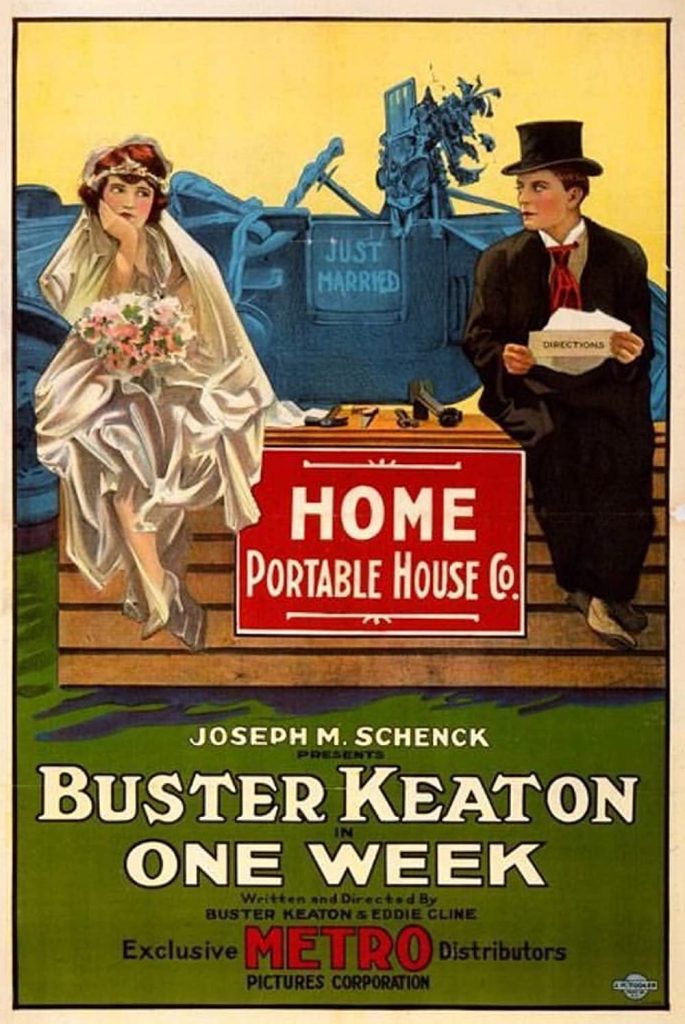 One Week
1920 · TV-G · 25min · Black and White · None · English
Here is something absolutely new in comedies, starring a funmaker who is destined to reach the topmost rung of public favor.
A newly wedded couple attempts to build a house with a prefabricated kit, unaware that a rival sabotaged the kit's component numbering.
IMDb rating - 8.2/10 from 7.6K users
Genres - Short · Comedy
Director - Edward F. Cline · Buster Keaton
Writer - Edward F. Cline · Buster Keaton
Story line - Buster and Sybil exit a chapel as newlyweds. Among the gifts is a portable house you easily put together in one week. It doesn't help that Buster's rival for Sybil switches the numbers on the crates containing the house parts. —Ed Stephan <stephan@cc.wwu.edu>
Release date - August 29, 1920 (United States)
Countries of origin - United States
Also known as - Una semana
Filming locations - Inglewood Train Station, Los Angeles, California, USA
Production company - Joseph M. Schenck Productions
Sorry, there was no activity found. Please try a different filter.