Mickey and the Beanstalk (Short 1947)
#mickeyandthebeanstalk1947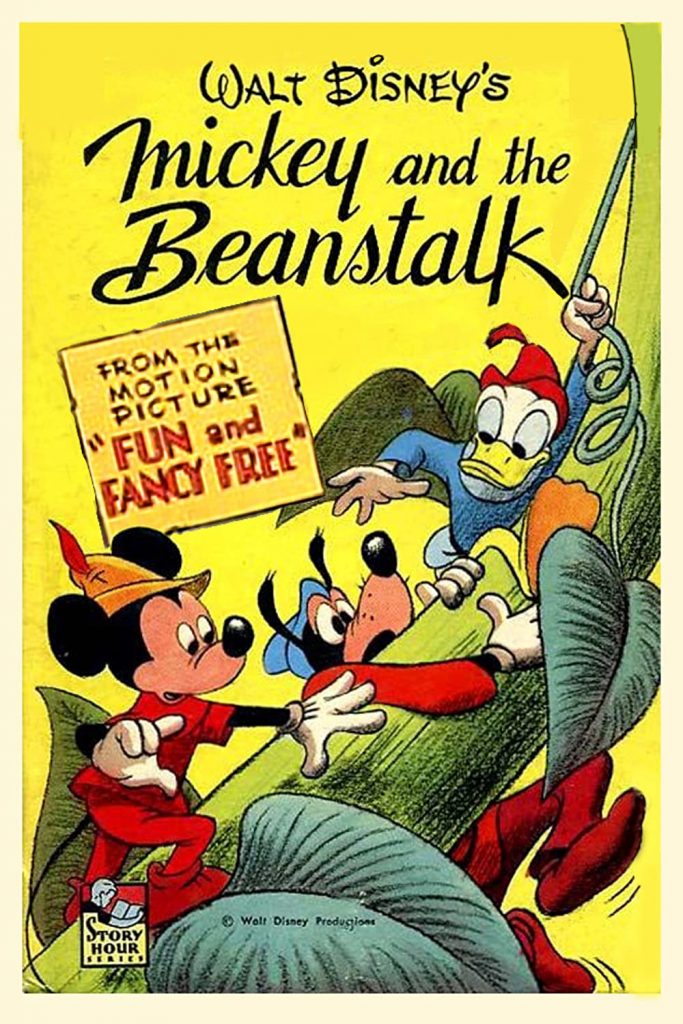 Mickey and the Beanstalk
1947 · G · 29min · English
A mysterious thief has stolen the prosperous Happy Valley's most prized possession: the musical Singing Harp. Can Mickey, Donald, and Goofy find the answer in the irritable Willie the Giant's magnificent castle up in the blue sky?
IMDb rating - 7.6/10 from 3.6K users
Genres - Animation · Short · Adventure · Comedy · Family · Fantasy
Director - Hamilton Luske · Bill Roberts
Stars - Walt Disney(voice) · Clarence Nash(voice) · Pinto Colvig(voice)
Story line - Mickey, Donald, and Goofy live in a land where everything is dried up and dead. The only food they have is one loaf of bread, even Donald's plans of killing their cow fail. So Mickey decides to trade in the cow and gets some magic beans. Donald angrily throws the beans into a hole in the floor and during the night, a giant beanstalk sprouts, carrying the house upward. The next morning, Mickey, Donald, and Goofy find themselves in a land with a huge castle. They enter the castle and find enormous foods. What they don't know is that Willie the Giant owns the castle and he does not like what he finds. So he captures Donald and Goofy and locks them in a box with the golden harp he had stolen earlier, which makes Happy Valley, the three friends' home land, dry up. Mickey steals the keys, rescues his friends and the singing harp, and they all escape before Willie catches them. —Dylan Self <robocoptng986127@aol.com>
Release date - September 27, 1947 (United States)
Countries of origin - United States
Official site - movies.disney.com
Also known as - The Legend of Happy Valley
Filming locations - Walt Disney Feature Animation - 500 S. Buena Vista Street, Burbank, California, USA
Production company - Walt Disney Productions
Tag: Adventure Animation Comedy Family Fantasy Short TopShort
Sorry, there was no activity found. Please try a different filter.