L'essence (Short 2020)
#lessence2020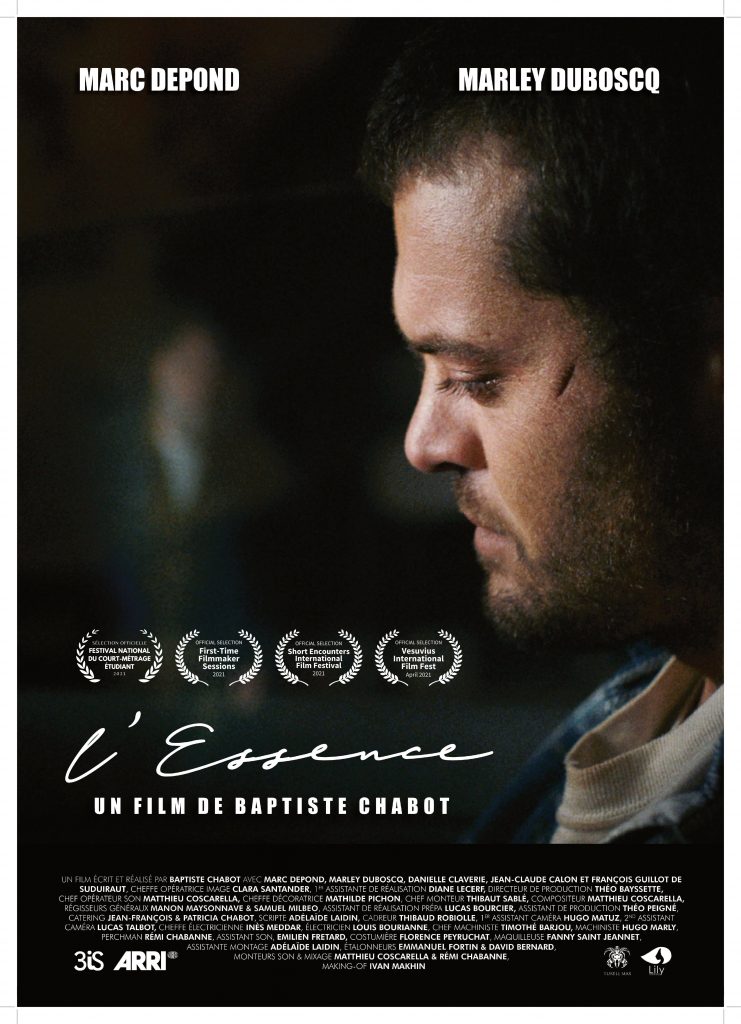 L'essence
ESSENCE
25'  FRENCH FRANCE
Denis has spent his life traveling by Vespa with his friends and the love of his life. When his wife dies, a bond breaks with his grandson Raphaël. Denis is now suffering from an incurable disease, he will reconnect with Raphaël around a final repair for a final trip.
OTHER 
ENGLISH ITALIAN PORTUGUESE
CATEGORY:  FICTION 

GENRE:  OTHER  DRAMA  ROAD MOVIE 

THEME:  ANCIENT  COUNTRY LIFE  CINEMA VERITE  FAMILY  DISABILITY  YOUTH  DISEASE  WEDDINGS  DEATH  FIRST LOVE  RELATIONSHIP  HEALTH  OLD AGE  JOURNEY 


Tag: Drama sydfest SydFest2021
Sorry, there was no activity found. Please try a different filter.