Draftee Daffy (Short 1945)
#drafteedaffy1945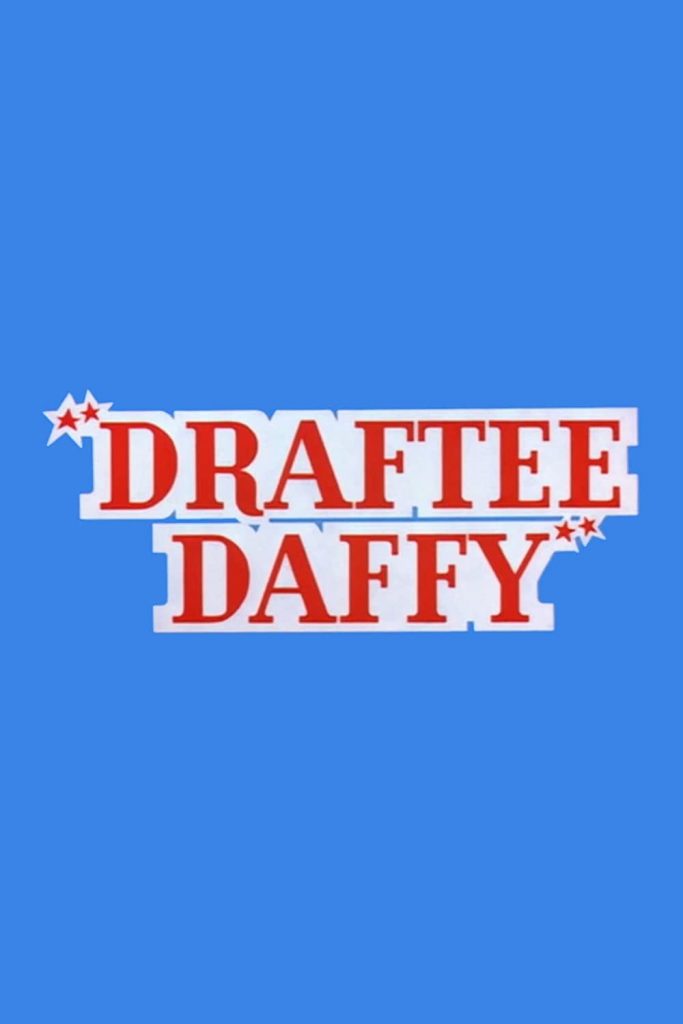 Draftee Daffy
1945 · TV-Y7 · 7min · English
Daffy Duck is desperate to elude the draft board respresentative bearing his conscription order.
IMDb rating - 7.5/10 from 761 users
Genres - Animation · Short · Comedy · Family · War
Director - Robert Clampett
Writer - Lou Lilly(story) · Warren Foster(story)
Story line - Daffy's flag-waving patriotic fervor is stopped cold when he gets an unexpected visit from the little man from the Draft Board. The duck's frenzied attempts to escape from or eliminate his egg-headed nemesis culminate in a rocket ride which, instead of taking him to the heavens, sends him to the other place. —Paul Penna <tterrace@wco.com>
Release date - January 27, 1945 (United States)
Countries of origin - United States
Also known as - El reclutamiento
Production company - Warner Bros.
Sorry, there was no activity found. Please try a different filter.