Bus 44 (Short 2001)
#bus442001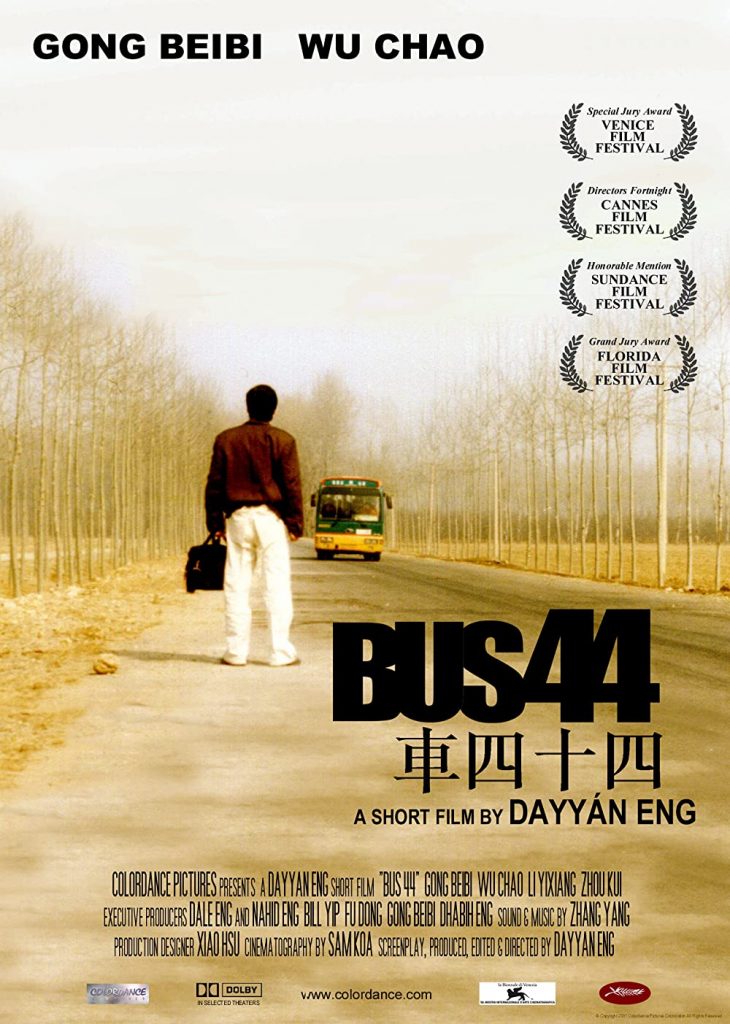 Bus 44
2001 · 11min · Color · Mandarin
On the outskirts of a small town, a bus driver and her passengers encounter highway robbers.
IMDb rating - 7.5/10 from 744 users
Genres - Short · Drama
Director - Dayyan Eng
Writer - Dayyan Eng
Stars - Beibi Gong · Chao Wu · Yixiang Li
Story line - The driver of the bus 44 stops the bus for a young man who tries to flirt with her, but she asks him to sit down. On her next stop, two thieves get on the bus and rob the passengers. One robber takes the bus driver to a nearby bush to rape her. The young man summons the other passengers to help the driver but nobody moves. The young man fights against one of the robbers but is stabbed on the leg. When the rapist releases the bus driver, she gets on the bus but does not allow the young man to get in. Why not, if he was the only person that tried to help her? —Claudio Carvalho, Rio de Janeiro, Brazil
Release date - January 2002 (United States)
Countries of origin - Hong Kong · United States
Official site - www.colordance.com
Also known as - 44 автобус
Production company - Colordance Pictures
Sorry, there was no activity found. Please try a different filter.